This is the second part of my review of the Tamrac Expedition 6x camera backpack.
The first part of the review covered first impressions of the backpack and how well it could accommodate all my gear.
This second part is my impressions of the Tamrac Expedition 6x as a camera bag to use in the field.
If you missed the first part you can find it here:  Got myself a new camera bag – Tamrac Expedition 6x
Impressive Capacity
As I said in my previous review, I was very impressed with the capacity of this camera backpack. It accommodated all of my gear very neatly but it isn't perfect.
No proper space for travel documents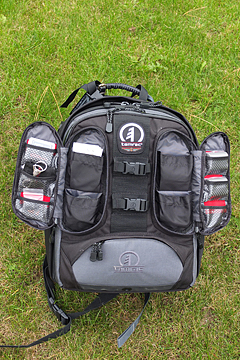 It may be a small niggle but it is something that I find irritating.
Although there are little pockets where you can stow spare batteries and memory cards there isn't one that is ideal for basic travel essentials like a passport and travel documents.
I ended up stuffing my travel docs in with the laptop, but this is not ideal as they are not readily accessible when you need them and they can get scrunched up at the bottom of the pocket every time you put your laptop back in there.
No problem on planes
One of the reasons I – an no doubt many other people – have purchased this backpack is because it is supposed to comply with airline rules about carry on bags.
Good news, it does.
Even stuffed to the gills my backpack still managed to fit into the overhead lockers on the 6 flights I took. I was asked to weigh it twice and there were a few raised eyebrows when the scales showed 11kg, but I explained that it was camera gear and was waved through.
Unfortunately it is not all good news, for me at least.
Unwieldy
The Expedition 6x is a chunky little backpack – short and fat – and when loaded it is not the most comfortable to carry.
Like many people, I tend to sling my backpack over just one shoulder if I am only walking a short distance. The problem is that every time I need to bend over or reach for something the backpack slips off my shoulder.
OK, I know I should carry it properly using both straps and I have tried, but even then it is not particularly comfortable due to its shortness. I find that the waist strap sits too high – just under my ribs rather than around my waist.
On safari
One of the reasons that I particularly liked my old camera bag was that it opened from the top and I could place it on the floor or on a seat beside me in a game drive vehicle and have easy access to whatever I needed.
Even before I set out for my first game drive I knew that this would not work with the Tamrac.
To get at the gear inside you need to lay the backpack on its back – strap side down – then unzip the front flap and fold it open.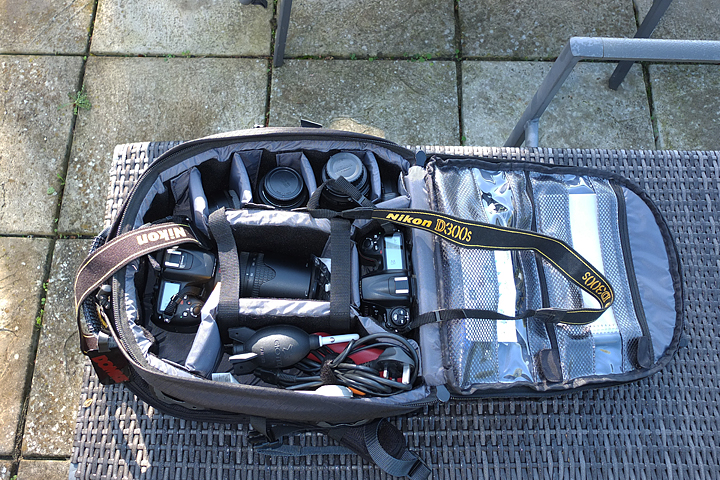 Unless you have oodles of space this is simply not practical in a game drive vehicle. You can't put the bag on the floor and would need 2 spare seats beside you which is a rare luxury.
In practice what this meant was that before each game drive I had to decide what equipment I would need to take with me and then carry it in my hands or around my neck rather than having the luxury of taking all my gear and being able to choose my camera/lens combination depending on what turned up.
In most cases this consisted of 2 camera bodies and 2 lenses.
Luckily I knew the parks I was visiting fairly well and was able to predict accurately what I would need, but this would not always be the case and is not an approach that would suit everyone.
Summary
In summary I have mixed feelings about my Tamrac Expedition 6x.
As a means of transporting my camera equipment between locations it is fantastic. But as a bag to use on safari it is – for me at least – not practical at all and for this reason it will do for now, but I'm already searching for something that suits my needs better.