I really had an amazing trip; the camp at Linyanti was my favorite stay. We were very spoiled because we had the whole camp to ourselves. The staff was great, very friendly and fun to be around. Our trips out for animal sightings were thrilling and enjoyable thanks to our great guide Paul, he is full of information and never droned on with useless chitchat. We were of course also privileged to have Martin with us whose endless knowledge of wildlife never ceased to amaze me, and his passion for birds finally rubbed off on me. I was always looking for the four footed animals, being obsessed myself with the cats, but learned to appreciate our feathered friends. I have now become addicted to safaris, the peace and pure awe of wildlife gave me a feeling like no other of my travels. I am totally hooked and looking forward to many more trips.
Martin Dunn
Wildlife Photography Africa was founded by Martin Dunn. Martin has been photographing Africa and its wildlife for almost 30 years.
After training as a photographer he travelled to Kenya – via Algeria, Niger, Mali, Burkina Faso, Nigeria, Benin, Cameroon, Central African Republic and Sudan.
During a two and a half year stay in Kenya, Martin worked as a safari guide and managed a simple lodge at Loyangalani on the shores of Lake Turkana; where encounters with marauding shifta bandits kept life interesting.
A spell working on a boat on the Red Sea provided many more campfire stories to tell before he ended up in Egypt where he set up and managed a tour operation for a leading UK based operator.
Eventually returning to the UK Martin founded The Imaginative Traveller, which grew to become a world leader in small group adventure travel and a pioneer in responsible tourism.
In 2007, deciding that it was time for a fresh challenge, Martin left The Imaginative Traveller and established Wildlife Photography Africa; wanting to share his passion for Africa and its wildlife with travellers seeking a more personal style of safari.
Martin is a Fellow of the Royal Geographical Society.
Rena Brennecke
Rena's love of travel began many years ago (we're not allowed to say exactly how many) when she left Germany to explore Australia. Returning to Europe her background in hotel management and finance helped her secure a job with a leading adventure travel company. 
Hooked on Africa since her first Kenya safari in 1986, Rena co-founded The Imaginative Traveller and where she worked as Marketing Director; playing a major role in establishing the company as one of the world's leading small group adventure operators. 
Rena left The Imaginative Traveller in 2007 to work as a freelance marketing consultant in the travel industry.
She brought her marketing expertise to Wildlife Photography Africa in 2012; although she continues her consultancy work and also provides specialist German lessons to local businessmen.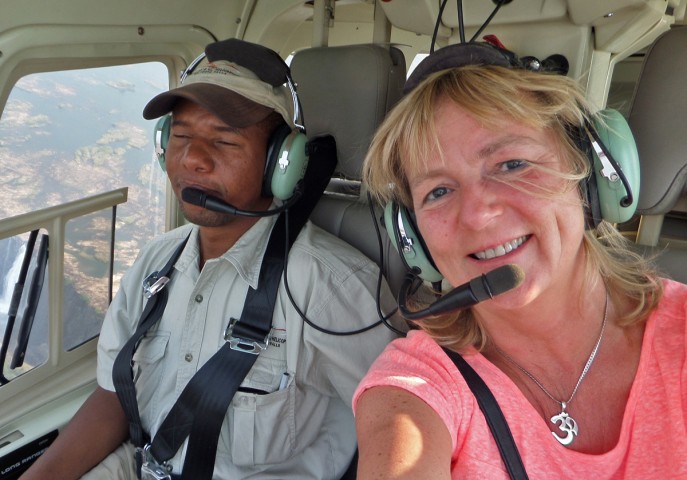 Safe Hands
One of the key attributes of our success as a tour operator has been the importance we place on long term relationships with partners in the various destinations and it is the strength of these relationships that give us the confidence of knowing that, whatever happens, our clients are in safe hands.
Although we like to personally accompany our photographic groups whenever possible we can't accompany every individual client on safari, so it is vital that we have complete confidence in the people that do.
Our drivers and guides, the staff at the camps and lodges we use;  indeed all our partners on the ground in Africa, have proved time after time just how good they are and we are sure you'll be as impressed with them as we are.