Health and Safety Procedures in relation to COVID-19 at J&M Safaris
As we all wait for the time when it is safe for us to start travelling again, Covid-19 has added an extra dimension to our planning.
With this in mind all our partners in Africa; lodge and transport operators, are taking steps to ensure that when you do go on safari you can do so safely.
We thought it would be useful to give you an indication of the measures that are being taken to keep you safe and the simplest way to do that is to let one of our partners tell you themselves.
J&M Safaris are based at Musekese Camp in Zambia's Kafue and have established a well deserved reputation for delivering outstanding safaris. Phil & Tyrone have just sent out a newsletter to agents and clients detailing the steps they are taking to keep you safe from Covid-19 so we're sharing it with you here.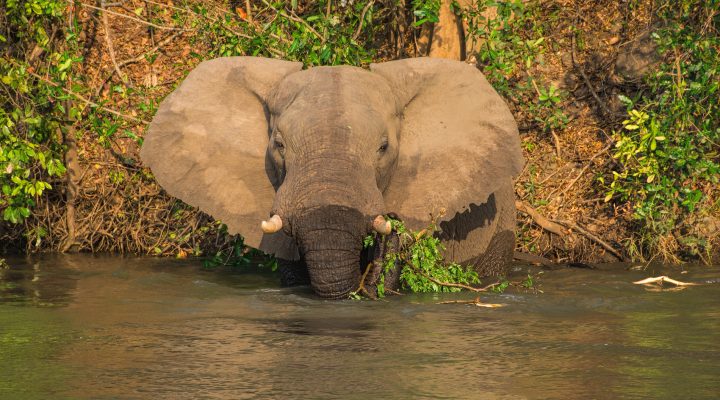 ***
It goes without saying that things have changed in the world around us. Luckily however the African bush is still here and ourselves and our wonderful staff in the Kafue National Park are ready to welcome back our guests. We also understand that our operations need to adapt and adjust to the ongoing COVID-19 pandemic.
Our guests spend most of their time in the great outdoors, whether dining in the open air, spotting animals on open game-viewers or enjoying a glass of wine around the evening campfire – this means that by definition there are fewer safer environments to be in with regards to Covid-19. With this in mind the following preventative measures, procedures and requirements have been put in place to ensure everyone feels safe while staying with us.

Under our current 'new normal', we are fully committed to offering incredible safari experiences, while keeping our guests, our staff and our local communities safe from COVID-19 and here's how we're going about it.
The entire J&M Team:
Our staff have received and continue to receive training on COVID-19 operations during this time, catering for the changing environment on a weekly basis. We are reducing staff numbers on duty at any one time – minimizing contact points.
We aim to maintain a 2 metre distance from guests and other staff – if and where this is not possible we will ensure close proximity with guests is at a minimum and contactless.
Our staff will wear facemasks whenever and wherever on duty
We will make regular use of additional handwashing facilities that have been put in place in strategic areas of the camps (and back of house).
All staff uniform and reusable facemasks will be laundered on site.
Specific camp staff roles have specific requirements
Safari Guides –
Safari vehicles, including seats, seat pockets, handrails and other guide equipment like tables and chairs will be disinfected before and after each activity.
Alcohol hand sanitizer is always available for use by guides and guests.
Kitchen and Waiting Teams –
All items received in the camps will be disinfected before being stocked in our stores.
All stock rooms cleaned and disinfected once a week.
Kitchen staff will be on rotation, minimizing staff members in contact with the food and utensils.
Buffets will be served for breakfast and lunch (as normal) but sanitizing wipes will be available for shared utensils if and where groups are mixed (i.e. more than one travelling family or group).
We will ensure that snacks, whether in the common areas or on activities are packed and served for each group of guests and individuals where possible.
All tables and chairs as well as movable items in all common areas will be sanitized after each use.
Housekeeping Teams –
Upon arrival at the camps, luggage handles and corners will be disinfected by our team before being taken to the room.
Rooms, including all furniture, fixtures and movable items will be disinfected daily.
Room use to be rotated as much as possible to leave the maximum amount of time between guests.
Not to handle any personal items belonging to the guests while cleaning the room.
Staff are to sanitise their hands whenever moving from one part of a room to another or from one room to another.
Management –
Management is there to ensure that the guidelines as set out are followed whilst also setting an example.
Management will be on hand at all times to avail guests with up to date information on Covid-19 related procedures – this is on top of welcome talks and briefings on arrival.
Of course we all have a role to play in ensuring our staff and our guests alike remain safe and as such there are some expectations and requirements from our guests and trade partners – just to ensure we are all on the same page:
Notably –
Upon enquiring about our camps guests should be aware of the protocols as set out in this document.
We encourage guests to adhere to COVID-19 guidelines.
We require guests to notify us of and not to travel if they, or anybody they have been in recent contact with, has displayed any COVID-19 symptoms in the 14 days prior their date of travel. Please consult up-to-date WHO guidelines for an explanation of these symptoms.
Should guests have specific requirements to do with housekeeping and restaurant services we will happily discuss and oblige where possible.
As the response to the COVID19 pandemic is still developing, our safety protocols will continue to evolve in accordance with the local laws that govern the countries we operate in, as well as new information that comes to light from international organizations.
Despite these uncertain times the Jeffery & McKeith Safaris team remains committed to remaining positive and moving forward whilst continuing to offer the top quality safari experience that we are so very proud of.
Stay safe and take care!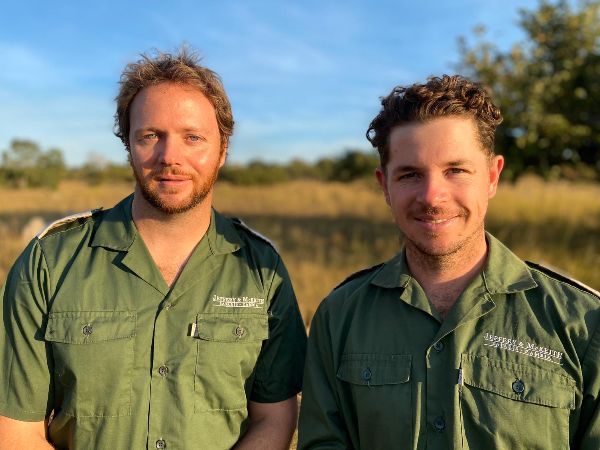 Phil, Tyrone and the team
Zambia and Kafue are waiting to give you an amazing safari, we'd love to help you arrange it.
Just email us or phone us and we'll help you get there.
Click here to Email Us
or give us a call on +44 7918162984