Zimbabwe is one of our best loved destinations and for several years Imvelo Safari Lodges have been one of our most reliable partners there. They are specialists in Hwange National Park, Zimbabwe's largest, and their 4 lodges there offer great safari experiences and amazing value for money.
Imvelo are committed to sustaining the community and wildlife through this extraordinary season of 2020 and have exciting plans for 2021 and beyond. Protecting Hwange is fundamental to Imvelo and where their work makes a true difference.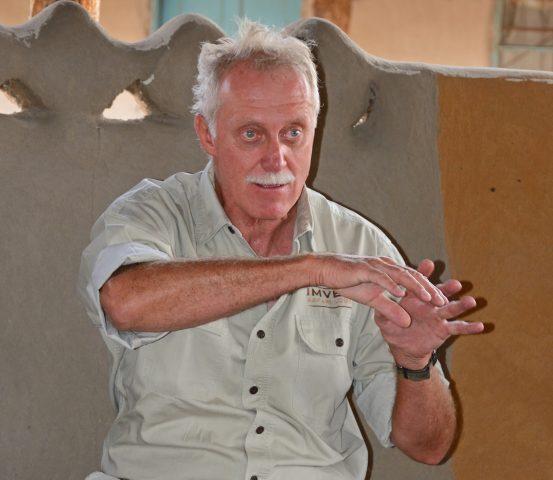 A few years ago I had the great pleasure of interviewing Imvelo founder Mark Butcher and learning more about what motivates him and the ethos behind Imvelo. His passion for Hwange and the surrounding communities is one of the key things that makes Imvelo so special.
If you are looking forward to the relaxation of travel restrictions and the chance to go on safari you'll also be thinking about which parks to visit and where to stay. For me, and many other travellers, knowing a bit about the people running the lodges we work with is essential, so I thought I'd share with you a brief Q&A with Butch.
Here, Butch responds to 10 questions posed by Helen and Sally from Marketing Worldwide, who represent Imvelo in the UK.
1. Please introduce yourself by telling us what inspired you to start Imvelo?
My name is Mark Butcher and I am the Managing director of Imvelo Safari Lodges in Zimbabwe. We started Imvelo because we wanted to make a difference to the long term survival of Hwange NP, its wildlife AND its people.

2. Did you always dream of working in this industry or did you set out to do something else? What led you to where you are now?
I started my career as a Cadet Ranger in National Parks and Wildlife in Hwange in December of 1979 and have worked in and around Hwange for much of the intervening years. During the early 1990's as Provincial Wildlife Officer working within the Indigenous Forest Areas bordering Hwange, I became heavily involved in trying to get disenfranchised rural communities who had hitherto borne the brunt of the Human Wildlife Conflict issue in the benefits of conservation as a way to mitigate that conflict.

3. What has been your greatest challenge(s) along the way with Imvelo?
The greatest challenge has been to break out of the traditional paradigm of developing tourism in protected areas and parks that does not involve communities bordering those parks and at best visits them once a week, to a more enlightened model where tourism projects are embedded on community land to the community's benefit, but still providing guests and clients with a national park experience next door. The challenges that derive from that are endless, ranging from difficulties in accessing capital to difficulties in getting the industry to support lodges such as these with their clients.

4. What one 'thing' has been integral to your journey from the start?
A single minded conviction of the certainty that the long term future and survival of Zimbabwe's largest National Park, undoubtedly one of the most important in Africa today, home to one of the most important populations of not only Elephant but also Lion and Wild Dog within the KAZA region rests very firmly and squarely in our ability to enfranchise a community of people around Hwange that need and want Hwange and its wildlife to survive for posterity.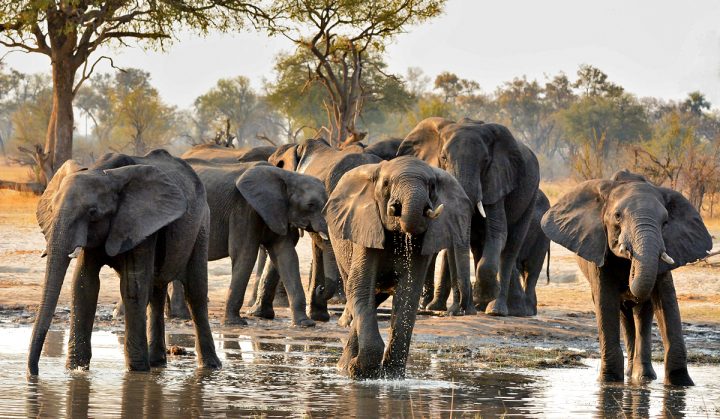 5. Do you have a favourite animal or bird and why?
Yes Elephant, Elephant and Elephant. They are endlessly fascinating and interesting, they comprise almost 90% of Hwange's mammal biomass, and their conservation is formidably challenging.

6. What is your favourite season or time of year in Zimbabwe?
The second half of the green season when the waterholes are full, the grass is green and lush and the living is easy.

7. What are your top three reasons for visiting Zimbabwe?
Uncrowded, great value for an experience based on a spectrum of activities and last but not least, Zimbabweans.

8. What is the most pressing issue for you right now, in terms of the impact of Covid-19?
Keeping our Park, its wildlife AND its people sustained.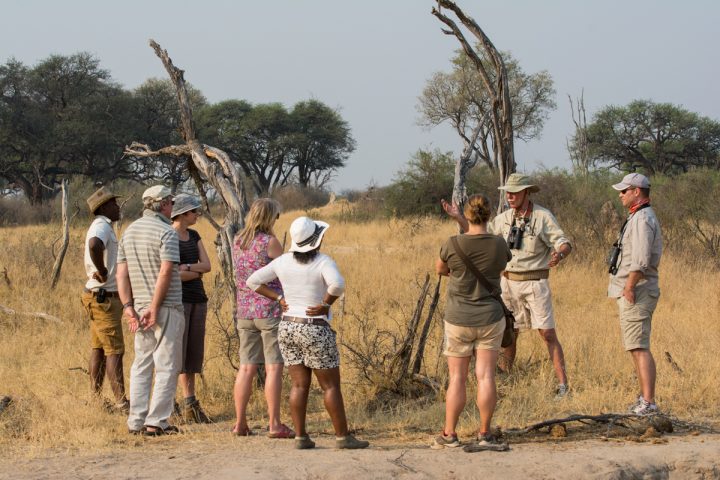 9. What can people do to support wildlife conservation and protect communities where you are, during this time?
Book a safari for a time when you can travel safely again and pay a deposit, and understand that deposits are used to make sure that when you do travel again there is something to see when you get here and someone to meet you.

10. Is there anything you would like to say to past and potential guests and the wider Africa conservation and interested community?
We're not going anywhere and we're looking forward to seeing you all back here.
Imvelo Community Initiatives
Imvelo Safari Lodges work tirelessly to ensure that the communities around their lodges benefit from tourism and have several long-running initiatives that make a real difference.
If you'd like to know more just click here.
If you're inspired to visit Hwange NP, we can help you make it happen.
If you'd like to talk about planning your 2021 safari
just email us or phone us and we'll help you get there.
Click here to Email Us
or give us a call on +44 7918162984