Botswana has a well deserved reputation as one of Africa's premier safari destinations, yet there are places that rarely get included in regular safari itineraries and some of them are real gems.
One of these hidden gems is Northern Tuli Game Reserve.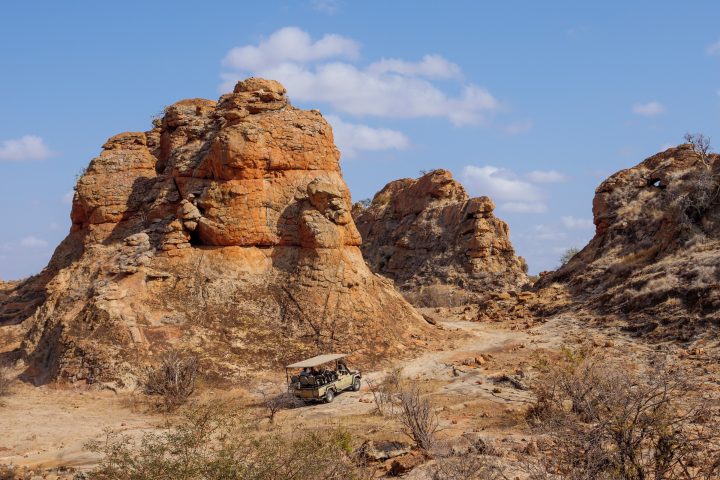 The Tuli Block is a narrow fringe of land at Botswana's eastern border wedged between Zimbabwe in the north and east and South Africa in the south.
Largely made up of privately owned game farms it reaches from the south-east corner of Botswana, where the Shashe and the Limpopo rivers meet, down to the Notwane River north of Olifants Drift in the South West.
The entire conservancy area comprises about 800,000 hectares and the eastern section up to and including Redshield has been declared a game reserve, known as the Northern Tuli Game Reserve.
Often referred to as the Hardveldt because of the rocky outcrops and the abundance of stones and pebbles of all shapes and sizes, the Tuli Block is quite different from anywhere else in Botswana.
The red sand of the Tuli area is distinctive, as are the massive trees that occur along the banks of the Limpopo. Gigantic Nyala trees and the yellow barked Fever trees grow along the riverbanks. Gaunt sesame trees take root in rocky outcrops. Characteristic baobab trees are ubiquitous amongst the rock koppies.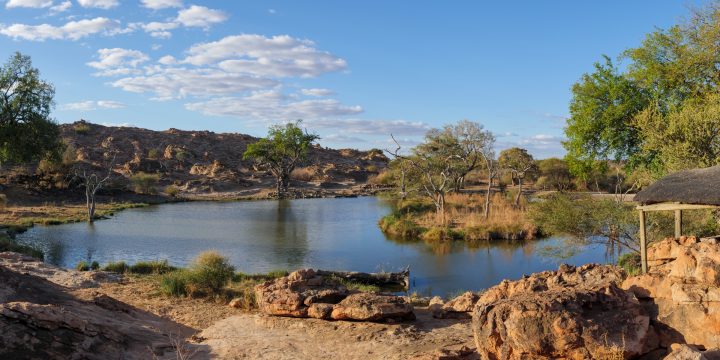 Animals flourish in the wild terrain.
Lions, leopards and cheetah are drawn to prey animals like wildebeest, kudu, eland, and impala and large herds of elephant are not uncommon.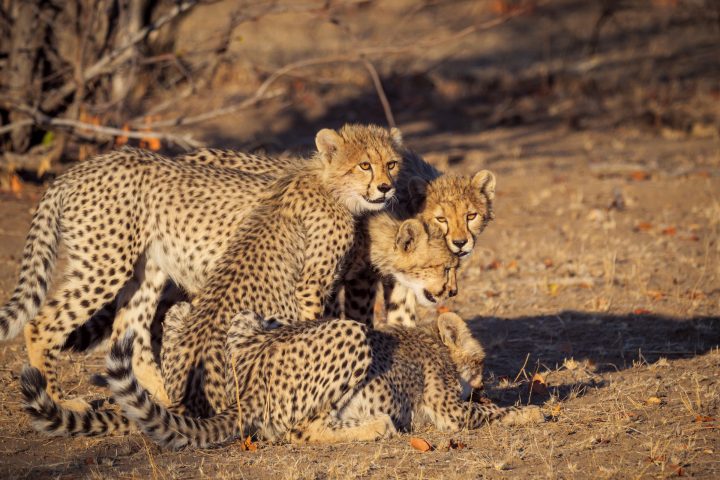 Bird life is prolific. Tuli is one of the best places in southern Africa for keen birders with over 350 species of birds identified in the area. A variety of kingfishers dart into the streams and rivers and the rare Pel's Fishing Owl frequents banks above large pools in rivers.

In most other parts of Botswana night drives are not permitted, but here, on private land, night drives enable visitors to see the elusive nocturnal creatures that are seldom seen by day, like the leopard, caracal, aardwolf and aardvark.
The Tuli is readily accessible by road from South Africa and all the major cities in Botswana.
If you do plan a visit to Northern Tuli Game Reserve we're happy to recommend some fantastic places to stay, where you'll find yourself surrounded by wildlife, wonderful landscapes and very few people.
Tuli Safari Lodge
Tuli Safari Lodge has just 10 guest suites, 8 tented and 2 thatched. Furnishings present a modern interpretation of the classic 'out of Africa' décor, with a flowing open plan design. All suites feature an island bed, lounge area, free-standing bath, large separate shower, double basin vanity area, toilet, ample storage space.
Tuli Safari Lodge is an ideal base for you to explore the landscapes and wildlife of this unique region.
The lodge has wi-fi and mobile phone coverage.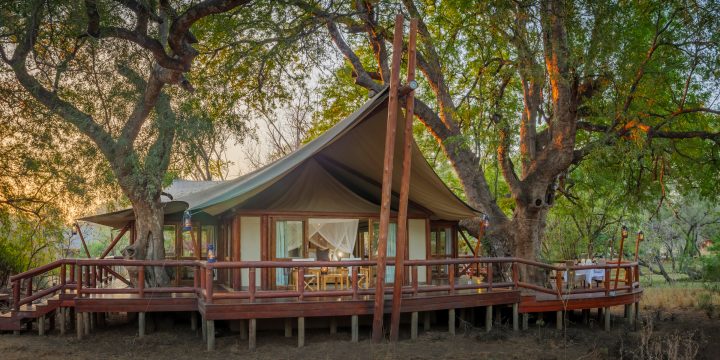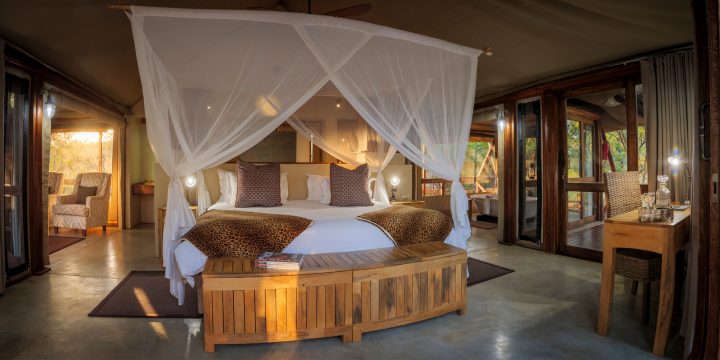 What will it cost?
We think Tuli Safari Lodge represents great value for money.
In Low/Green season (01 Nov – 28 Feb) a night will cost just US$380 per person, rising to US$495 per person in High season (1 Jul – 31 Oct). Shoulder season (01 Mar – 30 Jun) is US$415 per person per night.
You get a lot for your money.
Rates are inclusive of luxury tented or classic suite accommodation, laundry service, Wi-Fi, all meals, snacks, teas, coffees and one complimentary sundowner drink per afternoon game drive; a guided game walk and game drive or two guided game drives per night's stay; transfers within the reserve i.e. to and from Pont Drift Border Post / Limpopo Valley Airfield; cable car transfers at Pont Drift (when in operation); Botswana Government Bed Levy and Botswana VAT. 
Rates are exclusive of … All bar and curio shop purchases; gratuities; a Conservation Contribution of 100 Pula per person per night (non-vatable fixed in Botswana Pula); and additional activities pre-booked or booked whilst at Tuli, are all payable on departure at Tuli Safari Lodge.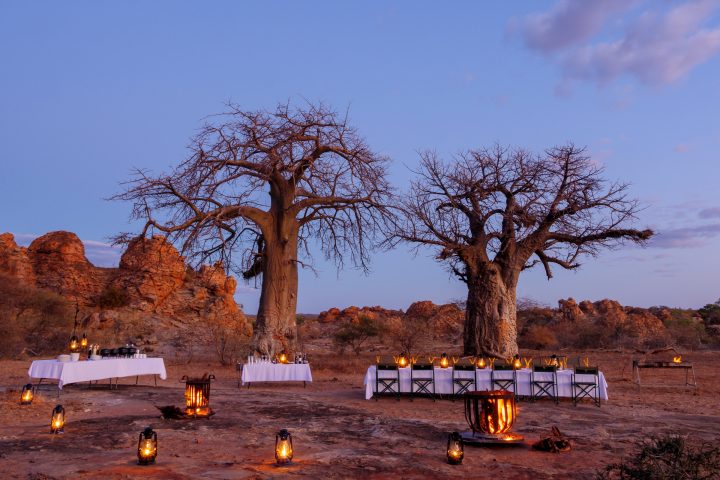 If Tuli Game Reserve sounds like your kind of place
just email us or phone us and we'll help you get there.
Click here to Email Us
or give us a call on +44 7918162984