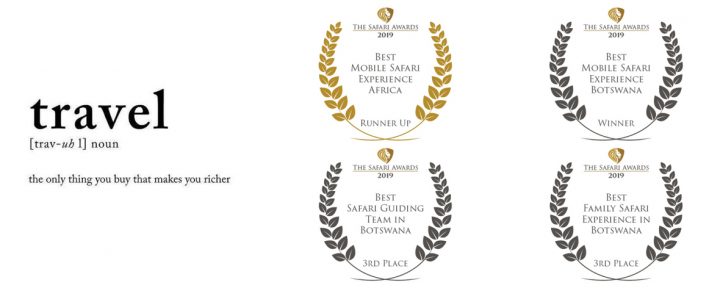 Safari Awards – Best in Botswana
Huge congratulations to Safari and Guide Services, our mobile safari partners in Botswana.
"Following our best ever year in 2018 we are very proud to share the results of the 2019 Safari Awards with you.
Not only were we voted the Best Mobile Safari in Botswana, we also were the Runner Up for the Best Mobile Safari in Africa. Alongside this, we were also recognised for our excellent Guiding Team and for the wonderful Family Safari Experience that we provide.
From all of us at Safari and Guide Services we would like to thank you for your support. It takes an enormous amount of work to provide a quality mobile safari experience and having the hard work recognised is a real pleasure."
Well done Clive and the team, we look forward to more success and more happy clients in the years ahead.