The latest instalment in our series on favourite places to stay is a little bit different; it's not about a single camp or lodge but rather about a style of travel.
In days gone by, explorers and travellers in Africa would have a vast retinue of porters and helpers to transport their camp from one place to another; setting it up and taking it down.
Well, this is the modern equivalent; except that instead of porters we have a camp crew and vehicles to transport the equipment. 
On a private mobile safari you don't stay in fixed camps or lodges, your camp moves with you. The crew take care of setting up the camp, preparing meals and then taking it down and moving it on to the next site.
It really is an exceptional experience and for anyone who loves being right out there, cheek to cheek with nature, this is the way to go.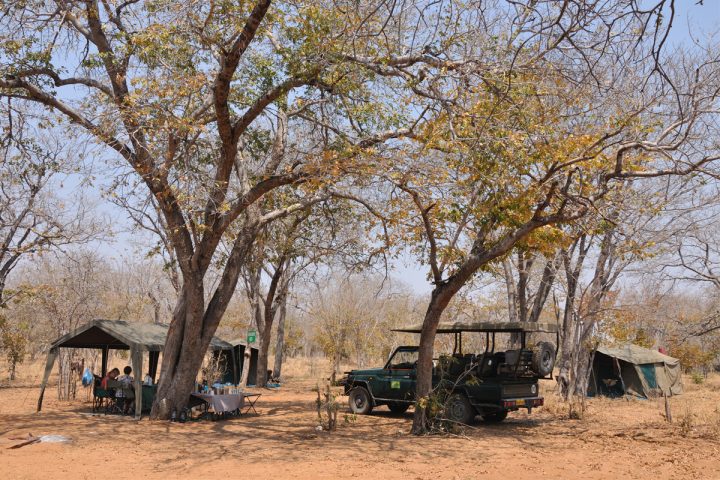 Where is it?
Hah! It is wherever you want it to be. That's what makes it so fantastic.
You choose the game parks you want to visit and we'll arrange for a private camp to be set up there for you. 
Better still, your camp will be right in the park, surrounded by wildlife.
What's it like?
It's your own private camp in the bush. 
You'll have your own private guide and vehicle, together with a camp crew who set up and take down the camp as well as looking after all camp chores.
The number of tents in camp depends on the number of people in your party. Each tent has proper beds, mosquito netting and en-suite bathroom facilities (a toilet and a portable shower which the crew fill with hot water). 
In addition to the guest tents, there is a mess tent where you'll take your meals and can relax whilst in camp.
This style of safari is absolutely ideal for a small group of friends. 
What can I do there?
The activities available varies depending on which parks you choose but, in almost all cases you'll have 4×4 game drives and game walks.
Other activities, like mokoro trips, boat rides or canoeing are location dependent.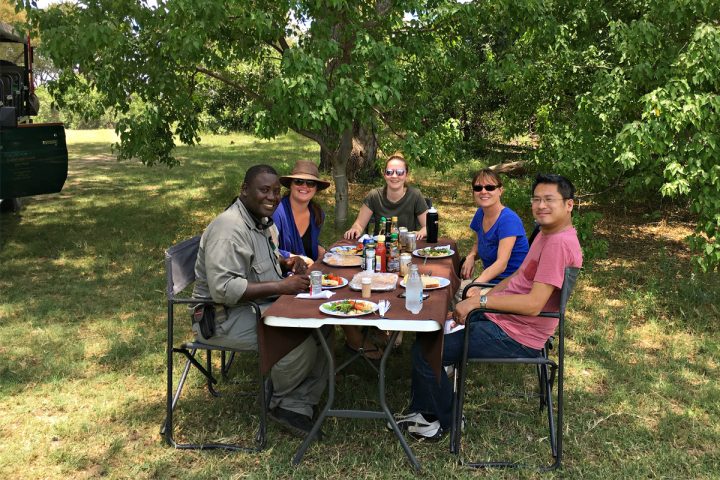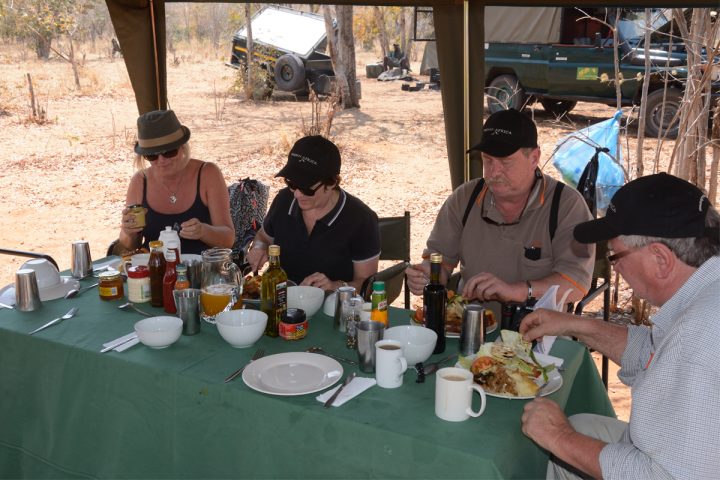 What does it cost?
Because all the services on this type of safari are bespoke, the cost does depend a lot on factors like; the number of people travelling, the parks visited and, of course, the number of days spent on safari.
However, what you get for your money is comprehensive: Private guide and vehicle, park and conservation fees, all meals, including a 3 course dinner, drinks. There's even a basic laundry service.
One of our most popular itineraries in Botswana is an 8 night safari that starts in Maun and travels to Moremi Game Reserve,  Khwai Community Concession, Savute and Chobe National Park, ending in Kasane.
Based on 4 people travelling, this fully inclusive programme costs just US$3,780 per person.
We think that is incredible value.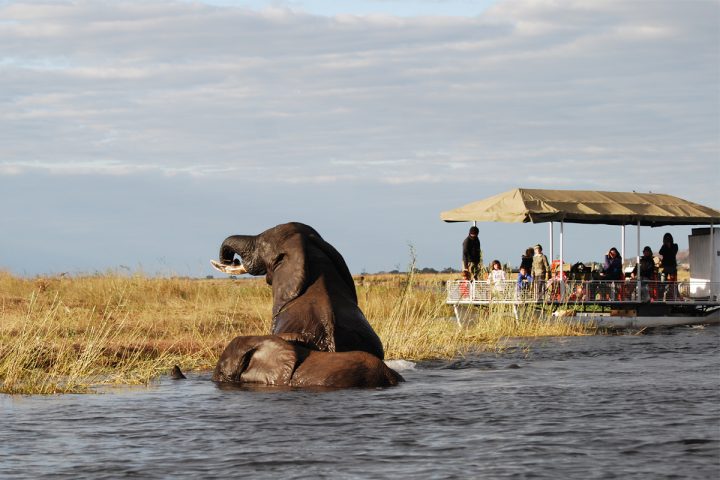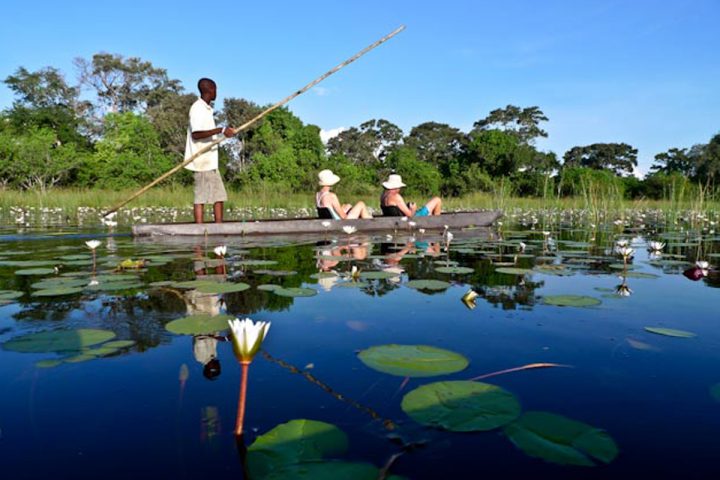 What else?
As mentioned, in some parks you'll have the opportunity to take part in water related activities. 
In Botswana's Okavango Delta you can explore the channels in a traditional mokoro. 
An excursion by small boat on the Chobe river gives you the chance to view wildlife from a different perspective. Sitting silently on the water you can watch the animals as they come to the river to drink and bathe.
At other locations you'll be able to paddle your own canoe on the Zambezi.
We've said it already but it is worth saying again; on a private safari your travelling companions are the people you enjoy spending time with. You won't find yourself on a game vehicle with strangers and you'll have your own private guide who will tailor the game viewing to what you want to see.
If you'd like to find out how you can arrange your own private mobile safari in Africa, just drop us an email or phone.