Few National Parks inspire the same kind of devotion among safari addicts as Zimbabwe's Mana Pools.
Here we take a look at why this iconic park is such a solid favourite with both those on guided safaris and self drivers.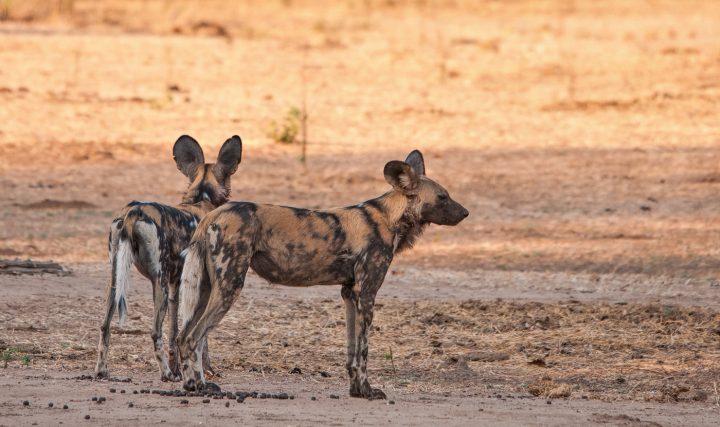 Mana Pools National Park
In 1984, Mana Pools became the first national park in Zimbabwe to be designated a UNESCO World Heritage Site.
Mana Pools is a located adjacent to the lower Zambezi River in Zimbabwe where the flood plain turns into a broad expanse of lakes after each rainy season. As the water gradually dries up and recedes, animals in search of water are attracted to these pools, making it one of Africa's most renowned game viewing regions; bursting with a profusion of birds and animals, especially during dry season from June to October.
The Park is at the Centre of a network of protected areas in Zimbabwe which stretch from Kariba to the Mozambique border. There are over 20 000 km² of wildlife protected land in the vicinity of Mana Pools. It is in the Middle Zambezi Valley covering an area of 2,196 square kilometres (848 square miles) extending from the Zambezi River in the north to the escarpment in the south.
The park stretches across 2000km² of prime Zambezi river front vegetation, much of which is inaccessible except on foot and as a result is completely unspoilt. The landscape includes islands and sandbanks fringed by dense forests of baobabs and indigenous trees, as well as the rugged Zambezi escarpment.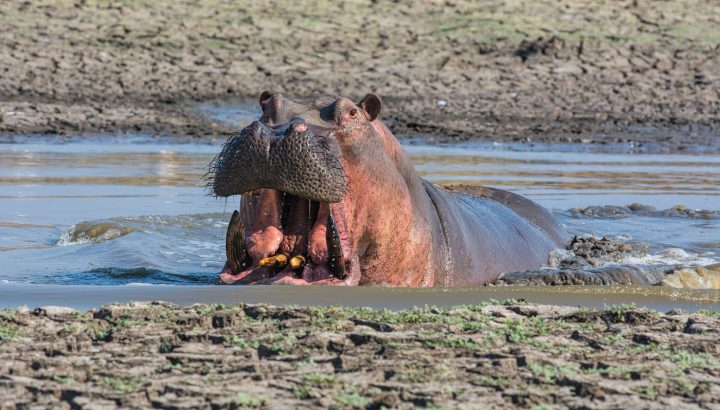 Four main pools and several smaller pools are scattered along the river course and the cliffs hanging over the river and floodplains provide shelter to a large and varied wildlife population. Lovely old albida acacia trees provide a shady canopy with sparse undergrowth. This makes for easy walking and is one of the reasons why this area is perfect for walking safaris.
Visitors to the park will usually divide their time between the floodplain and the interior where two large pans (waterholes) act as magnets for the wildlife during the drier months.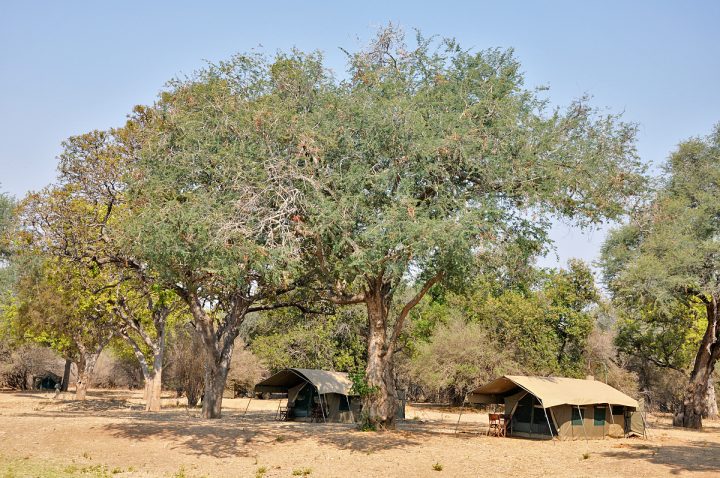 Staying on the floodplain usually means staying in a tented camp on the banks of the Zambezi. Your camp will be your base for both land based and water activities.
Inland you'll probably stay at either Kanga Pan or Chitake Springs where you can enjoy an 'armchair safari', whiling away hour after hour just observing the wildlife that comes to drink from the comfort of your chair. It's a constant procession that carries on from before dawn until well into the night.
Wildlife
Mana Pools is home to a wide variety of fauna that includes lions, leopards, wild dogs, elephants, buffaloes, eland, kudu as well as other smaller antelope.
There is also a prolific diversity of bird life.
Activities
This is where Mana Pools really excels. Mana Pools is one of the few national parks where walking inside the park itself is allowed. Every game drive can become a walking safari as soon as something of interest is located; so rather than one long walk, you'll quite likely find yourself jumping out of the vehicle for several short walks in the course of your game drive.
Then you have the Zambezi.
From your camp on the river bank you should have the opportunity to take canoeing trips on the river. These could be for as short as half a day or as long as 3 days. As you canoe down the river you'll encounter elephants, hippos and crocodiles and get great views of other animals as they come down to drink and bathe.
We think Mana Pools National Park is one of the best in Africa; a place where safaris are really special.
If you'd like to find out how you can include Mana Pools in your safari itinerary just drop us an email or phone.