Probably one of the most frequent questions we get asked by clients is "What lenses should I take on safari?"
This question is not limited to first timers either; because the equipment you need to take depends very much on where you are going and what the conditions will be like. Photographing lions on the plains of Masai Mara requires a different approach to photographing gorillas in the rainforests of Congo or Uganda, and photographing birds is very different to photographing elephants.
So how do you make the right selection?
Of course there is an assumption being made here; that you have a variety of equipment to choose from. The dilemma of having more equipment that you need or want to carry on any one safari is perhaps one that applies only to those DSLR users with a selection of lenses and accessories.
If you're an enthusiast who prefers the convenience of a bridge camera then life is much simpler.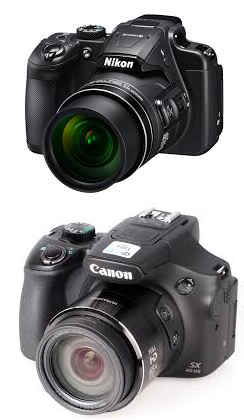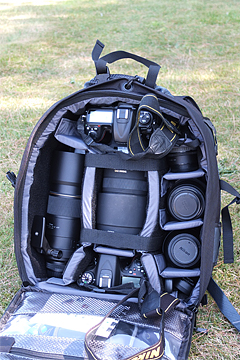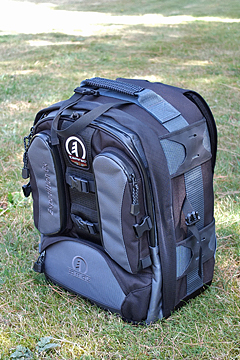 Bridge Cameras
Let me say right away that there is no intention to heap scorn on bridge cameras. The convenience of having a zoom lens that covers the range from 24mm to 1400mm cannot be overstated.
How many times have those of us lugging a 15kg backpack full of gear looked enviously at those compact cameras that have it all covered.
If you think a bridge camera might be right for you, then the Canon Powershot SX60 HS and the Nikon Coolpix B700 are two good ones. Of course there are lots of others but these two go pretty much head to head on features. You can read more about them by checking out some of the reviews here: https://www.wildlifephotographyafrica.com/photo-tips/camera-lens-reviews/
Even with a bag full of lenses most DSLR users will not be carrying a lens that reaches to 1400mm. The sheer weight of such a collection of lenses makes it impractical.
Of course bridge cameras do have some limitations:
a smaller sensor size means that the performance in poor light conditions is, for the most part, not great
ISO is often limited to a maximum of 3200
on a lot of them the smallest aperture is restricted to f8
because every function is battery operated, battery life can be short
But in good sunny conditions almost all modern bridge cameras are capable of producing fine images and if the images are going to be used mainly for posting online, the quality is absolutely fine.
DSLR
But, for all the convenience of a bridge camera, most serious photographers prefer the versatility of a DSLR. (Digital Single Lens Reflex)
Why?
Versatility and image quality. Simple as that.
The ability to pick the lens that is right for the task in hand is a big plus. Although the lens on a bridge camera covers a huge focal range, there are inevitably some trade offs to achieve that.
Their compact size usually means a smaller sensor (see below) which impacts on the camera's ability to perform in poor light conditions.
Using a DSLR you are looking through the actual lens at your subject; bridge and compact cameras use an electronic viewfinder (EVF). They used to be pretty awful, but now they are very good indeed, however it does mean that you are not seeing the true image.
So, on the assumption that you're using a DSLR and want to cover all eventualities, what should you take?
In practical terms, you should be able to manage with 3 lenses, maybe just 2. Any more than that and not only does weight become an issue but you'll waste too much time faffing about changing lenses or deciding which one to use.
If you can cover focal lengths from about 20mm to 400mm you won't miss out on much. If you like photographing birds then you may want to stretch out that longer length to 500mm or 600mm.
70-200mm zoom
One of the most popular lenses, for both professionals and enthusiasts is a 70-200mm zoom. The 70-200mm lens is a flagship lens for companies like Nikon and Canon; consequently they are very well built and capable of terrific results.
So, this is the lens we'd put at the heart of our selection and one that will probably be on your camera for a large part of your safari.
A lot of people think that shooting wildlife requires really long lenses; usually it doesn't. What is does require is flexible lenses, and the 70-200mm is one of the most flexible.
A lot of people are surprised by just how close you can get to large animals like lions, leopards and elephants.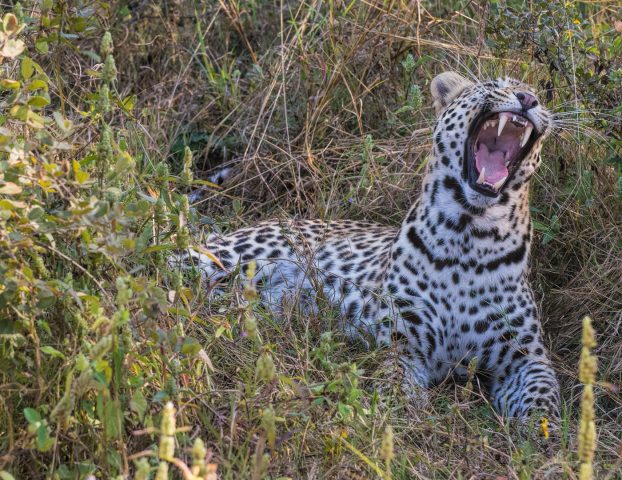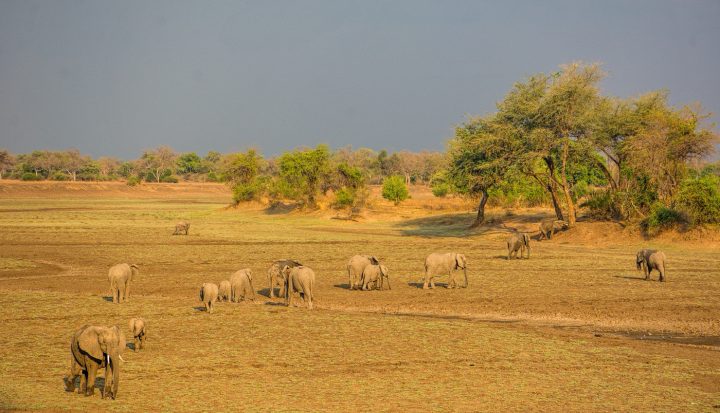 Far better to use a slightly shorter focal length than you need and then crop, than have too long a focal length and not be able to get your whole subject in the frame. Think ahead, don't find yourself needing to change lenses when you should be taking photographs.
The other big advantage of the 70-200mm lens is that it is relatively fast; either f2.8 or f4. That is a big help in situations where the light is poor. A lot of animals only become active in the late afternoon and with the sun going down fast, the light deteriorates quickly. If you want to keep shooting, you'll need to be able to open up the aperture and increase the ISO just to allow you a reasonably fast shutter speed. In areas where there are a lot of trees or dense bush, your subject may not be out in the open. A good example of this is mountain gorillas. In the rainforest there is likely to be a lot of shade and it could be raining; even with a wide aperture you will probably still need an ISO setting of 1600 or more.
OK, so we've got one lens sorted, but 70mm is not wide enough for a lot of situations and 200mm is not long enough for subjects like birds.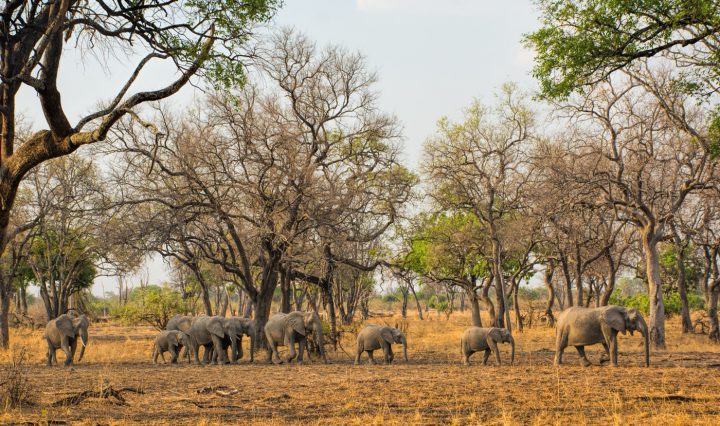 Wide angle
One of the things that makes Africa such a special place for photography is its size. For many, one of the iconic images of Africa is the plains of the Masai Mara teeming with animals. To capture this kind of scene you need to be able to shoot wide. It's not a close up of one animal you're after, but the sheer spectacle of animals as far as the eye can see.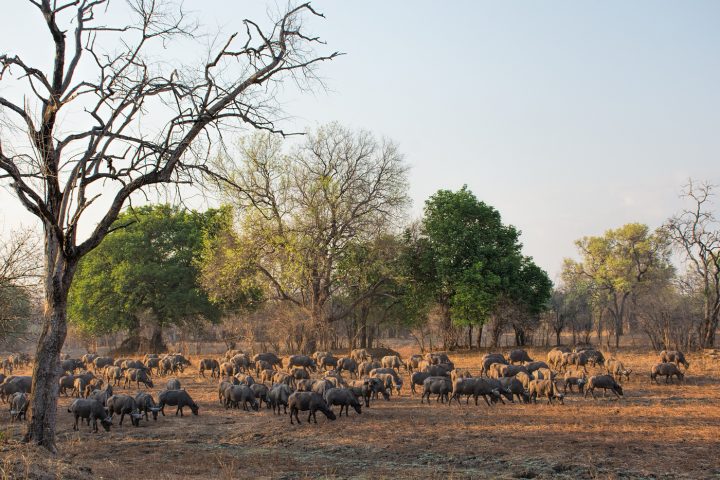 Having a good wide angle lens is also invaluable when the action is really close, or if you can't get enough distance from your subject.
Once again a zoom lens works well. Something like an 18-70mm fits neatly with the 70-200mm.
For a bit more versatility you could opt for an 18-140mm lens. This gives you a bit of overlap and means that you won't need to change lenses quite so often.
Don't forget that if you are using a crop sensor camera, your 18mm is actually 27mm.  For really wide angle shots, like sky at night photos, or landscapes you may wish to take a dedicated wide angle lens.
Telephoto
One of the favourite lenses for professional wildlife photographers is the 400mm. But buying one of these beauties is expensive and out of the reach of many amateurs and enthusiasts. Fear not though, there are other ways of getting this focal length.
One of the simplest is to use an 80-400mm or 100-400mm zoom lens. These lenses are also highly rated and cover a very useful range. In fact, if you have one of these, you could leave the 70-200mm at home.
Costing over £1,200, the 80-400mm lens is still not cheap, but it is a fraction of price of the 400mm prime lens which comes in at a whopping £10,000.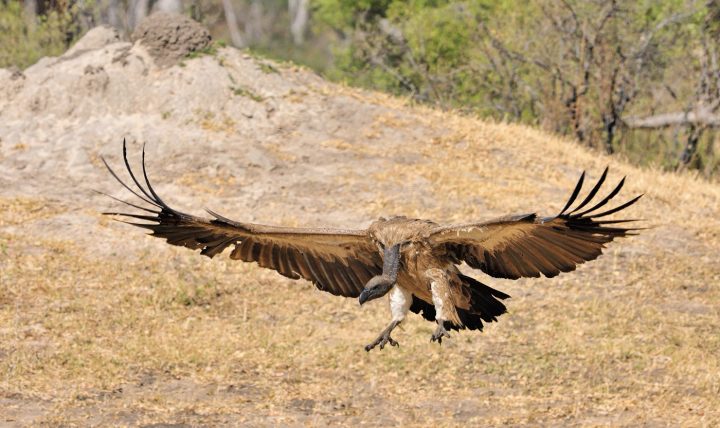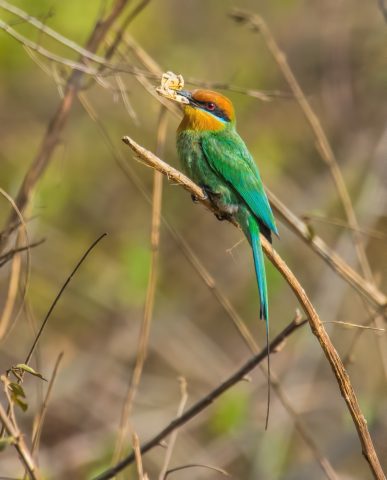 The big drawback of this lens though, is its weight. It weighs over 1.5kg. Not a problem if you're able to support it somehow, but it becomes heavy quite quickly if you're hand holding.
A lighter, but less flexible option is to take a 300mm lens and a tele-converter or multiplier.
The advantage of a 300mm prime lens is that it is very light and easy to hand hold. The addition of a 1.4x or 2x tele-converter will turn it into a 420mm or 600mm lens, for very little extra weight.
Super zoom
If weight is not an issue, then there are some very good 'super zoom' lenses available, with a focal length of 150-600mm. Third party lens makers Tamron and Sigma both have highly rated 150-600mm lenses. They are light enough (around 2kg) to hand hold for short periods, have built in vibration reduction and come in just under £1,000.
Nikon users may prefer to stick with the brand and choose their 200-500mm zoom, which is just over £1,000.
If bird photography is your thing, then these are well worth considering, but make sure you get plenty of practice before you go the longer the lens the more vulnerable it is to camera shake, resulting in unsharp images.
Summary
Please note, that these are just suggestions for a selection of lenses that will cover most situations; take these lenses and you won't miss out on many shots. They are not by any means the only options and specific situations may benefit from different choices.
3 lenses
18-70mm or 18-140mm
70-200mm
100-400mm or 300mm + tele-converters
2 lenses
18-140mm
100-400mm or 150-600mm

Think carefully before you buy new lenses
Don't feel that you must rush out to buy a new lens just for your safari. Think about your ongoing photography needs; how much will you use it when your safari is over? Far better to buy lenses that you'll use on an everyday basis; even with a relatively short zoom lens, like an 18-140mm, you'll still get plenty of great shots on safari.
It is also worth mentioning that you can get some excellent lenses at terrific prices by buying second hand.  You should always buy the best lens you can afford; if you buy a cheap lens it is quite probably you won't like the results and will want to upgrade it before too long.
What else?
Well, 2 bodies are better than 1. Just the ability to have 2 lenses of different focal lengths mounted and ready to go is a big help. It also means that in the unlikely event of camera failure, you have backup.
Peripherals
Some kind of support is useful to have. Whether it is a tripod, monopod or something as simple as a bean bag, anything that helps keep your camera steady will make it easier to get sharper images.
Don't forget spare batteries and memory cards.
Full Frame vs. Crop Frame
This is a whole subject on it's own, but it does have a direct bearing on how the lenses you choose will perform, so it's worth going into briefly. 
DSLR manufacturers like Nikon and Canon manufacture cameras with different sized sensors.
At the top of their ranges are the cameras that have a full frame sensor, this means the sensor if 35mm x 24mm, the same proportions as a 35mm film camera. Crop frame cameras have a smaller sensor.
In very simplistic terms, the focal length of a lens refers to its focal length when attached to a full frame camera. A 200mm lens on a full frame DSLR will have the same reach as a 200mm lens on a 35mm film camera.
When the lens is attached to a crop frame DSLR, the focal length is multiplied by 1.5x. So a 200mm lens effectively becomes a 300mm lens.
To put it another way; For a full frame DSLR to achieve the same reach as a crop frame camera fitted with a 200mm lens, you would need to attach a 300mm lens.
For this reason, lot of wildlife photographers like to work with crop frame cameras. Even though, in theory, their resolution is not as good as a full frame camera they can get more reach from their lenses and have less weight to carry.
The down side of this is that, at the wide angle end, the lenses are not as wide; and an 18mm lens becomes a 27mm lens.
Further reading….
If you want to know more detail about sensor sizes then this is a good article to read
https://newatlas.com/camera-sensor-size-guide/26684/
If you want more information on the differences between full frame and crop frame cameras, then this article is good.
https://digital-photography-school.com/full-frame-sensor-vs-crop-sensor-which-is-right-for-you/
If you want to know which are the best full frame DSLRs currently available this might be useful
http://www.techradar.com/news/photography-video-capture/cameras/best-full-frame-dslr-8-cameras-from-canon-nikon-and-sony-compared-1133732
and if you just want a list of some of the best DSLR cameras available at the moment – full and crop frame, then this might help
http://www.techradar.com/news/photography-video-capture/cameras/best-dslr-top-cameras-by-price-and-brand-944543