The introduction of a new 'univisa' – one visa for both Zambia and Zimbabwe – has made safaris combining these 2 countries much less hassle.
Arriving at Livingstone airport gave me my first opportunity to take advantage of the new univisa – a joint visa for Zambia and Zimbabwe.
The arrivals hall at Livingstone is brand spanking new and a pleasure to arrive at. Fewer planes arriving means much shorter queues than at Victoria Falls airport on the other side of the Zambezi.
For those interested in such details:
The cost of the visa is USD50 for UK passport holders, which is less than I paid last year for a Zimbabae visa on its own. This allows you to cross from Zambia to Zimbabwe and cross back again. (for some reason, a colleague arriving at Vic Falls airport was charged USD55.)
A taxi from the airport to the Zambian border post was USD25.
The taxi ride across the bridge to the Zimbabwe border post cost me USD5.
At 10am there were no queues on either the Zambian or the Zimbabwean side and the whole process took about 15 minutes.
A taxi from the Zimbabwe immigration post into Vic Falls town costs between USD5 – USD10, depending on your bargaining skills.
Kenya Airways
Although I'd be meeting my travelling companions in Victoria Falls, because I was combining travel in both Zambia and Zimbabwe I had opted to fly with Kenya Airways this time. The connections suited my plans, allowing me to fly into Livingstone and out of Lusaka.
A late afternoon arrival into Livingstone, and an element of uncertainty about how long the border crossing could take meant that I had booked myself an overnight in Livingstone before crossing to Victoria Falls.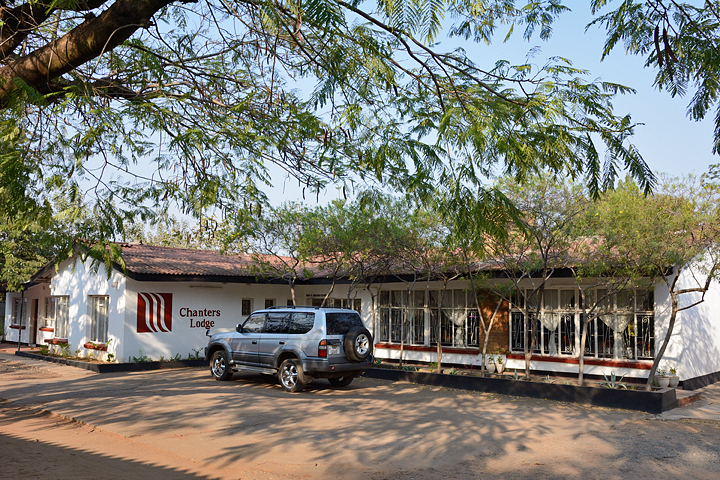 Chanters Lodge is located about 10 minutes drive from Livingstone airport and comprises 12 rooms in a variety of configurations.
There's a small swimming pool as well as a bar and restaurant with an excellent choice of dishes.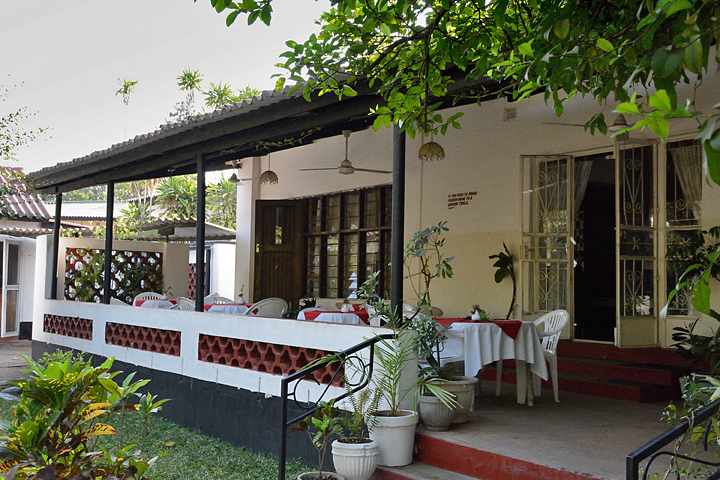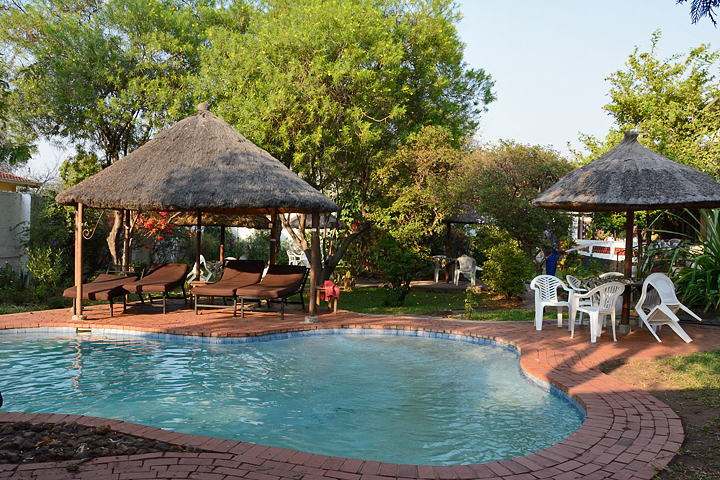 Richard Chanter, the proprietor, has a long history of hotel management in Kenya and Zambia, ensuring that this lovely little lodge is both efficiently run and very welcoming.