Exciting news!
Rhino River Camp (Meru) is now part of the Porini & Gamewatchers Safaris portfolio.
Located adjacent to the Rhino Sanctuary of Meru National Park and protecting over 60 acres of indigenous forest it offers a great base from where to explore the wilderness of Meru National Park.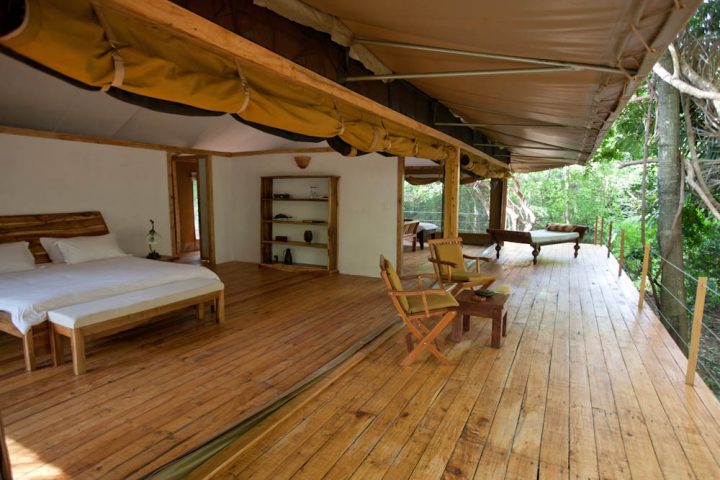 Meru National Park
Meru National Park, situated in northern Kenya, covers an area of 870 square kilometers. It straddles the equator about 370 kilometers northeast of Nairobi.
It is fringed on its western boundary by the chain of the Nyambeni Hills which raise up to 2500 meters above sea level. These hills, with pockets of protected forests at their top, act as a formidable water catchment system. Thus they are the source of 14 rivers that eventually cut across the Park itself.
Meru offers guests a great wilderness experience away from the crowds and made famous by the move Born Free about George Adamson and Elsa the lion. Excursions can be organized to see Elsa's grave and Adamson's camp (extra cost).
This extremely diverse vegetation type and cover is mirrored by a likewise abundance and diversity of wildlife. In addition Meru is part of a greater conservation area being contiguous with Bisanadi and Mwingi National Reserves and Kora National Park to its South making the whole protected area at about 4000 km2.
Rhino River Camp
Rhino River Camp has just 7 contemporary guest cottages plus a restaurant and a pool.
The cottages are built of sumptuous canvas and sustainably grown wood, raised on platforms, 5 are river view over the Kindani River and 2 forest view rooms.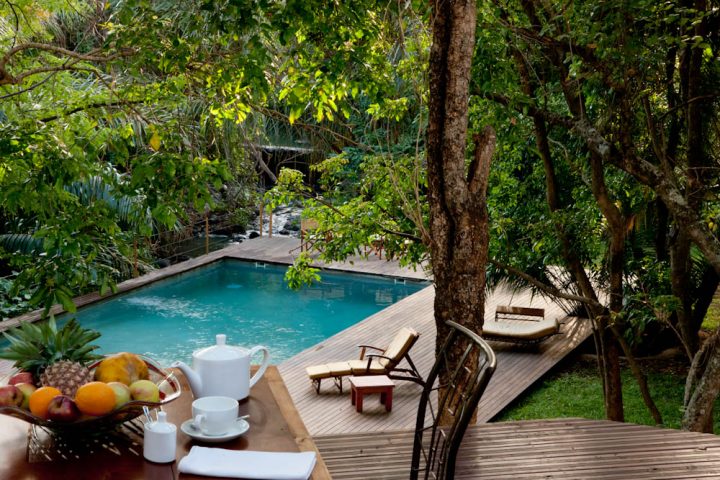 The camp has a large central public area with a bar, lounge, and a library. It has a view over the river and the whole forest. The adjacent dining area is open from early to late. With no set meal times, and exclusive service, indulge your appetite and senses. You may decide to eat in the main area or beside the swimming pool, in the privacy of the terrace of your room, or with other guests whom you like, or even in the bush! The choice is yours – every meal time.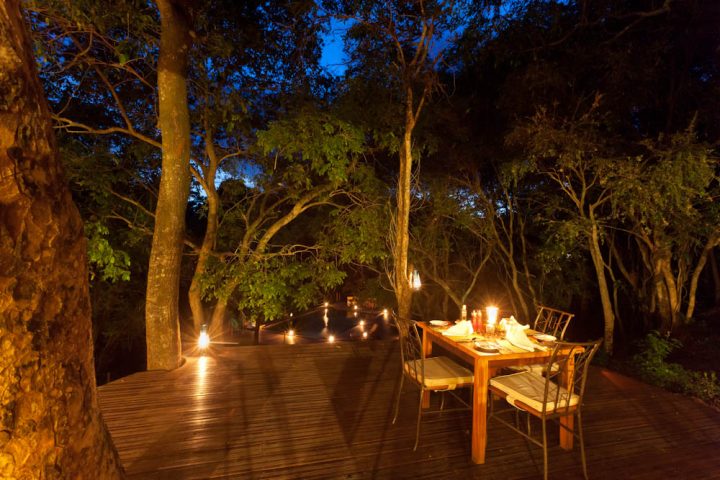 Rhino River Camp can be combined with Porini Safari Camps in Amboseli, Maasai Mara, Laikipia and Nairobi National Park. (Or any other camp or lodge in Kenya for that matter.)
If you feel tempted to visit Rhino River Camp or would just like more details then just email us or phone us.
Click here to Email Us
or give us a call on +44 7918162984