The Look Up
A visit to the Look Up is always a highlight of a stay at Bomani, so we were all excited to be spending the afternoon there.
We got there early so we could get inside before the elephants started arriving to make sure we didn't deter them from coming to the pan.
Once inside it was just a matter of waiting for elephants to come and drink. With an indeterminate amount of time to wait, we took in our surroundings, tried to work out angles for photographs, whispering quietly amongst ourselves.
The viewing hatches of the Lookup are located at ground level, about level with the elephants' toenails, and give a view across the pan to the trees from which the elephants might emerge.
Or they could come from behind us, or from the side; who knew? We kept looking around for signs of their approach.
Then suddenly they were there; leaving us to marvel at how animals that weigh so much can move so silently. At first it was just a small family group, then they started ambling in from all directions. Soon our field of vision was just filled by elephants; slurping, spraying, jostling with each other.
Some were content to use the water in the pan whilst others came right up to the hide to drink clean water as it flowed from the pump. Some just drank, some bathed and some showered. No sooner had one group left than another arrived, almost as if they had a pre-arranged order.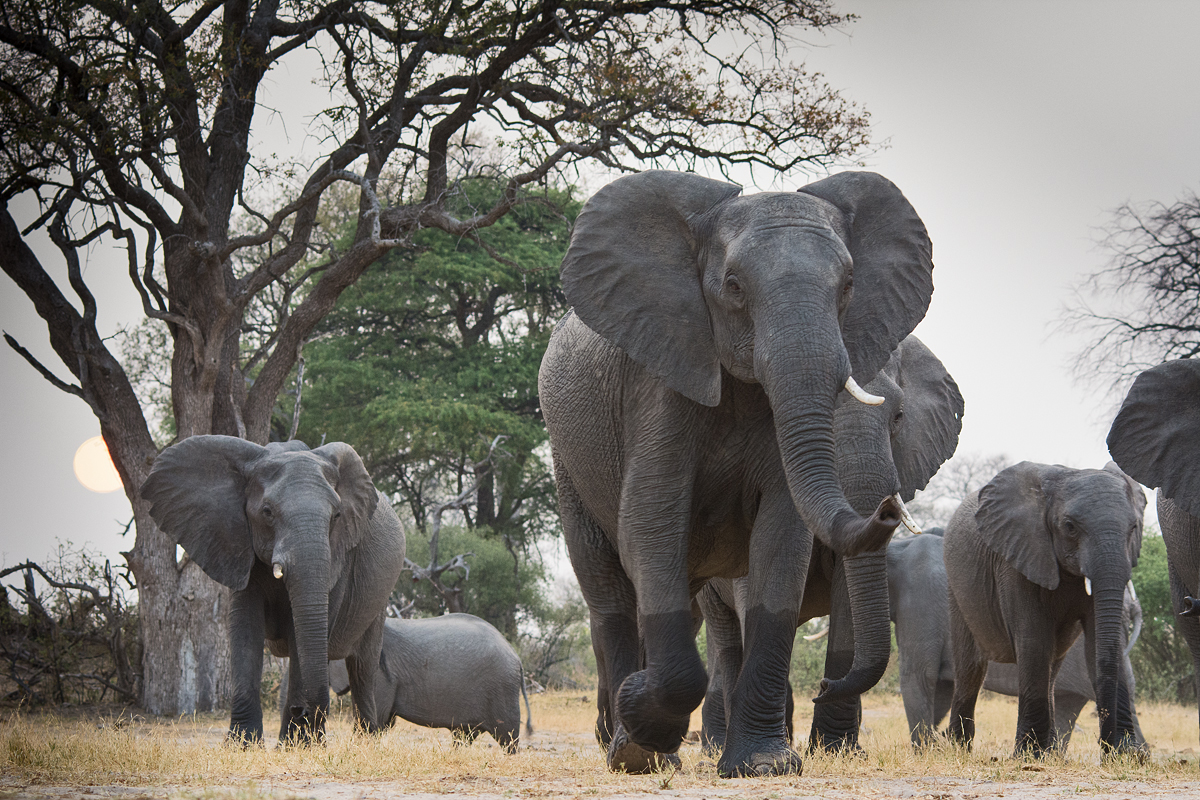 Then, as quickly as they arrived, they were all gone and the pan was empty.
We started packing up our gear, in preparation for returning to the lodge when something caught my attention, just edging into my field of vision. It took me a few seconds to recognise that it was a lion, a fine looking male, emerging from the bushes. He must have been waiting for the elephants to leave so that he could come and drink.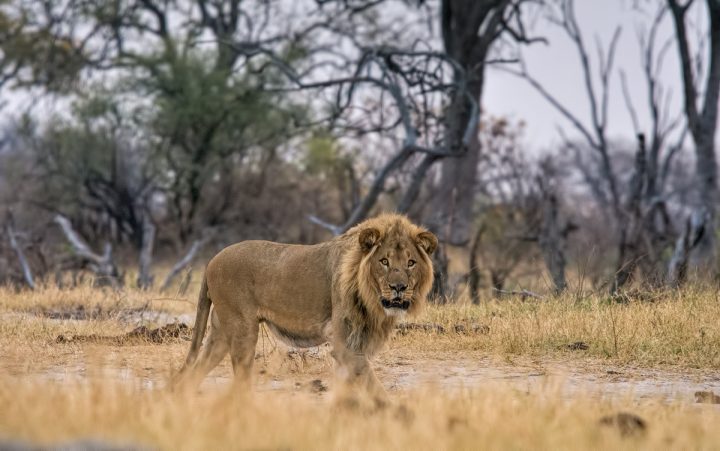 He approached cautiously, moving around the pan until he found a clear patch of ground. He was just settling down to drink when something spooked him. He stood and trotted away as yet another group elephants arrived.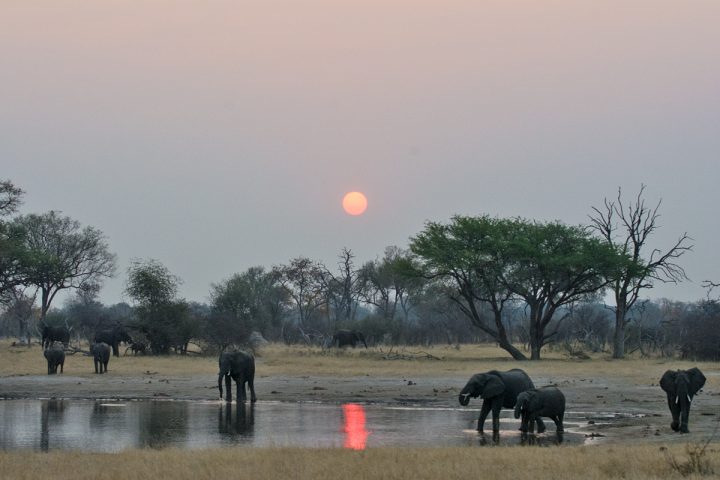 The elephants had been magnificent, but seeing the lion as well was the perfect way to wrap up our visit to the Lookup.
Ngamo, Hwange, Sep 2015
If you fancy spending some time in the Lookup check out these safaris:
Not only is the elephant an African icon; from a photographic point of view, they are the ideal subject.
They are reasonably easy to spot, they are always busy, they do not run away when you approach them; yet getting great photos put your camera skills to the test.
We've chosen 2 of the very best parks in Africa for observing and photographing elephants; Botswana's Chobe National Park and Zimbabwe's Hwange National Park.
Chobe National Park – Game drives and game viewing by boat
Victoria Falls
The Elephant Express – a private tram between Victoria Falls and Hwange NP
Hwange National Park – Game drives and game walks plus game viewing from a hide
Fabulous lodges, amazing wildlife, incredible value
Combining the awe inspiring Victoria Falls with Zimbabwe's largest game park, Hwange NP, and ending with 2 nights on the banks of the Zambezi river, this diverse 10 (or 12) day itinerary travels at a leisurely pace and allows you plenty of time to enjoy Hwange's fabulous wildlife.