Each year, attending World Travel Market in London becomes less of a pleasure and more of a chore.
I spent ages prowling the aisles in search of something original and inspirational only to be disappointed.
Rising costs and diminishing returns have driven away most of the small (for small read, 'interesting and original') tour operators and the show is now almost exclusively made up of tourism department stands, technology companies, hotel chains and car hire companies.
To make things worse, almost all the tourism department stands I visited were staffed by people who were completely unable to answer even simple questions. In many cases they had far less knowledge about their own destinations than I did.
A rare jewel amongst the dross
It was therefore an absolute pleasure to meet David and Tara Guthrie, creators of the Bush Rover.
[evp_embed_video url ="https://www.wildlifephotographyafrica.com/wp-content/uploads/2016/11/Bush-Rover-v.mp4″]
Bush Rover, what a neat idea
A truly exclusive mobile safari camp that puts you right where the action is.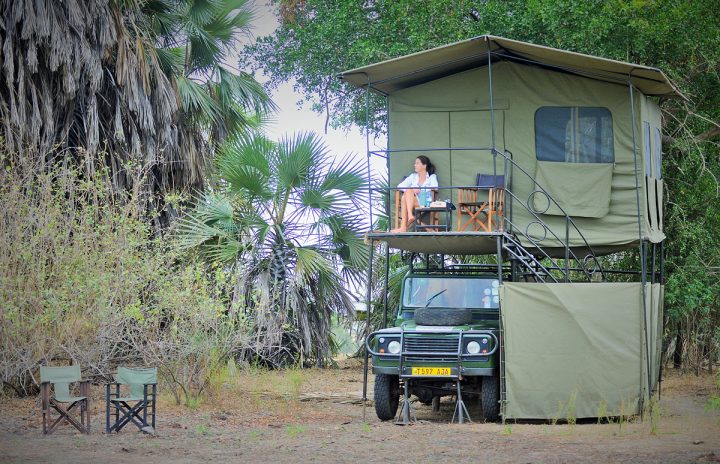 And if the action moves, you can move with it.
The Bush Rover is a first of it's kind.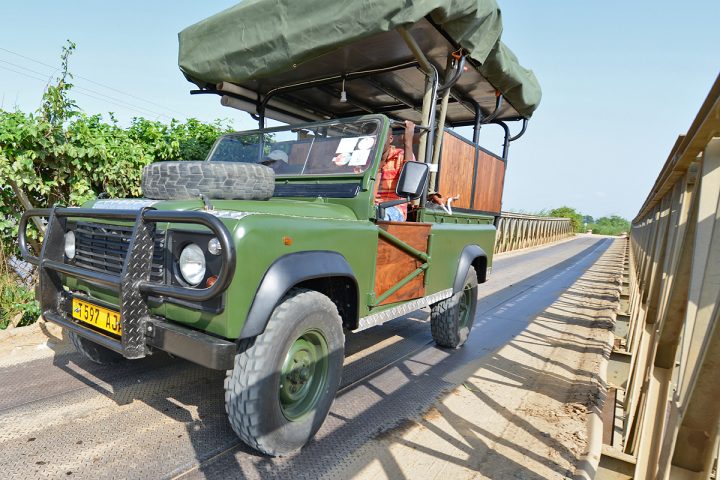 A working Land Rover which opens up into a fantastic mobile safari suite, complete with camp crew.
Being completely mobile, The Bush Rover can drive ahead of guests and set up in the best possible site for wildlife viewing.
IMPORTANT NOTE; Bush Rover is your accommodation. Game drives are carried out in a custom built 4×4 game drive vehicle.
It's a bit quirky, but we think that the Bush Rover concept offers a fantastic way for you to enjoy an exclusive safari at an affordable price.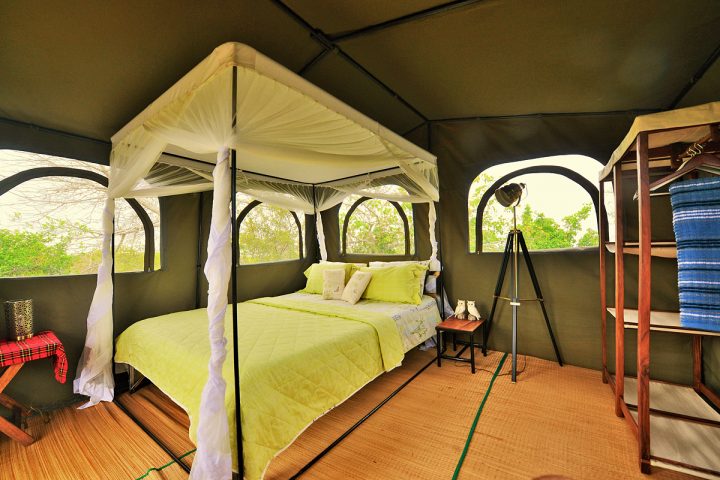 To celebrate our association with Bush Rover we're offering a special itinerary that combines 3 nights in the Bush Rover with 2 nights at Little Okavango camp on the shores of Lake Victoria, at an amazing introductory price.
Save US$460 per person
Special price US$1,945 (Normal retail price in US$2,405)
Lake Victoria and the Serengeti
5 nights / 6 days
Day 1 Transfer from Mwanza to Little Okavango Camp. Afternoon canoe safari through the waterways. Dinner at Bush Rover.
Day 2 Transfer from Mwanza to Bush Rover Migration Camp, right in the heart of the action, whether in the Western Corridor or by the Mara river. The Bush Rover Mara site has a spectacular migration crossing point directly in front of the rooms. Full Board.
Days 3 & 4 Game viewing around the Grumeti or Mara rivers. Full Board.
Day 5 After a morning game drive and brunch at the camp, head back to Little Okavango in time for an evening canoe safari or bird walk. The bird-life here is prolific. Full Board.
Day 6 Transfer to Mwanza after breakfast.