Gonarezhou NP is one of our absolute favourite places to visit; now Gonarezhou's best lodge, Chilo Gorge Safari Lodge, has joined forces with industry partners throughout Zimbabwe in a new movement,  #OneZimbabwe, which aims to create positive perception and momentum by highlighting this beautiful country, its amazing people and stunning wilderness areas.
Why not join us on safari in Zimbabwe and discover for yourself why it is so many people's favourite destination.
These amazing offers are your chance to visit Zimbabwe and enjoy brilliant safaris that combine Chilo Gorge Safari Lodge and Gonarezhou NP with the best parks and lodges in Zimbabwe.
HUGE savings!
Gonarezhou + Mana Pools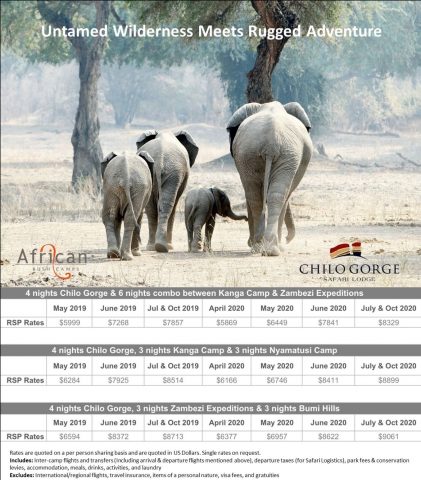 Gonarezhou + Matopos + Hwange + Mana Pools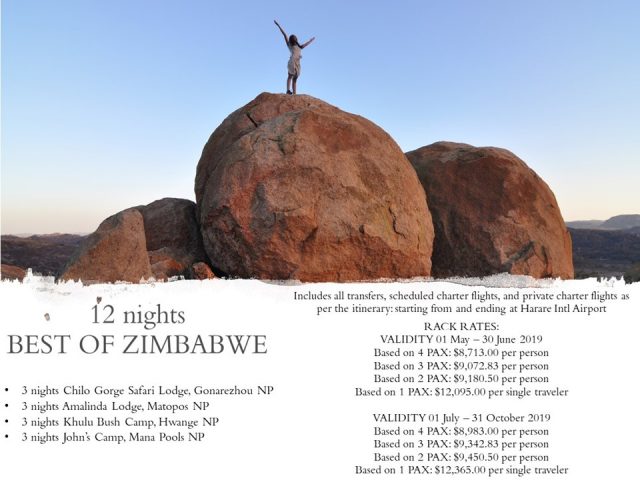 Gonarezhou + Mana Pools + Lake Kariba + Hwange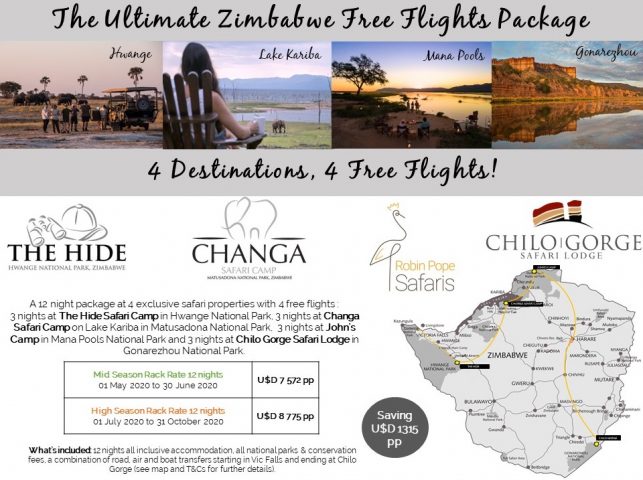 If you'd like more details then just email us or phone us.
Click here to Email Us
or give us a call on +44 7918162984