Kwando Safaris' 5 Rivers Special has been going for nearly TWO decades, and it is still as popular as ever!
We think this is a fantastic way to see Botswana and featured the 5 Rivers Special in a post in August 2020 and thought it might be a good idea to let you know just why this special offer continues to win so many followers.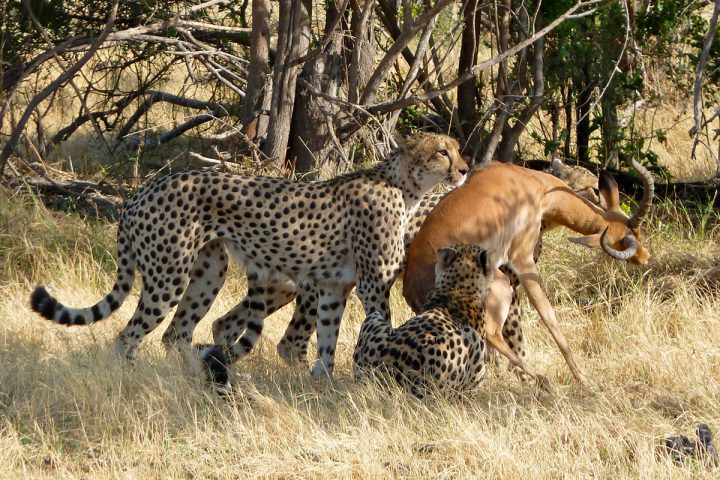 WHEN IS THE 5 RIVERS PERIOD?
It runs from 15th November to the 31st of March the following year. This is also generally known as the Green Season because of the colours in the bush at this time of year. 
As November is technically still within Kwando Safari's mid season, being able to take advantage of this low season price in the last two weeks of the month represents significant savings. (Which is why you should always get your request in as early as possible, places for the last part of November go fast!)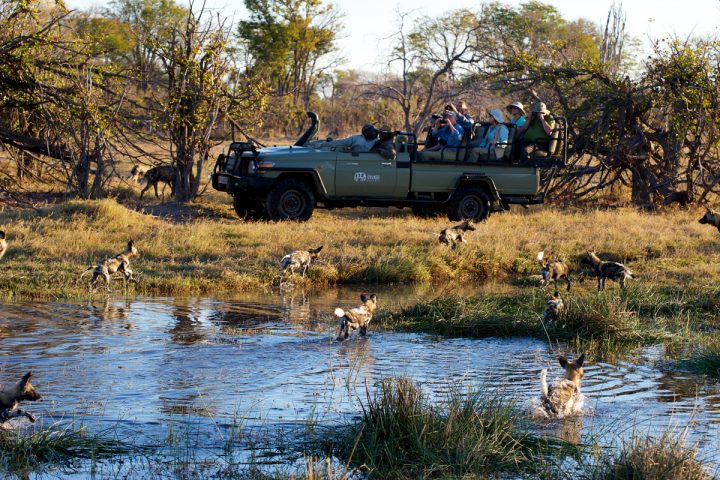 WHICH CAMPS ARE INCLUDED?
All Kwando Safaris' camps.
You'll find them all listed here in our post from August 2020.
WHAT ARE SIGHTINGS LIKE?
Botswana's game viewing is GREAT year-round.
With Kwando Safaris' two-man dedicated guided team on all game-viewing activities, we are seriously invested in delivering on sightings throughout the year! 
The rains bring forth fresh and rich green grass, heralding the start of calving season by the antelopes, on which the mothers of new babies (impala, wildebeest, springbok, etc), rely on for nourishment while their young suckle. 
Predators spend much of their time hunting and stalking the young, contributing to lots of exciting sightings. 
Migratory birds will be present, as they will have flown south, leaving the north for warmer climes. It is also peak breeding season for many migratory birds during the period. 
WHICH CAMP IS THE BEST TO VISIT?
Kwando's desert camps, Nxai Pan and Tau Pan, are exceptional at this time of year. Because the desert camps do not receive the annual floods that come into the Okavango Delta, the only water they receive is during the rainy/green season. 
The fresh grass attracts hundreds of antelopes to the Pans where we have our camps. In Tau Pan, springbok and oryx migrate from within the Central Kalahari Game Reserve to enjoy the rich shoots. Nxai Pan, on the other hand, is home to the longest land-animal migration, the zebra migration which originates in Chobe.  The zebra traverse the expanse for months, timing their arrival perfectly with the first rains to hit the mineral-rich soil of Nxai Pan National Park. 
SIGHTINGS REPORT
If you'd like to know how good sightings are right now, check out the Kwando Safaris sightings report.
If you'd like more details then just email us or phone us.
Click here to Email Us
or give us a call on +44 7918162984