I first heard about Motswari from a friend.
I'd told him I was looking for lodges in the Greater Kruger area we could use for our photo safaris and workshops.
We've travelled together a lot so he knew the kind of place I would like; Somewhere down to earth with the emphasis on good game viewing, great guiding and impeccable hospitality.
I didn't want to pay through the nose for excessive luxury and a room so big I could park my car in it; if things went to plan I wouldn't be spending much time in the room anyway.
He tossed a few suggestions my way but the one that he recommended was Motswari Private Game Reserve, adjoining the Timbavati.
I drove up there at the first opportunity and stayed for a couple of nights. It was everything I had hoped it would be.
Wonderful Accommodation
Part of the introduction on the Motswari website says "this family-owned and operated four-star luxury safari lodge prides itself on its warm atmosphere and luxurious accommodation."
The use of the words 'luxury' and 'luxurious' worried me a bit.
In the Greater Kruger area there are dozens of lodges, some of which are pretty basic and some of which are unabashedly luxurious – to the point of being way over the top.
In the case of Motswari, the word 'luxury', maybe stretching things a bit, but don't get me wrong, I wasn't looking for out & out luxury and Motswari is certainly a wonderfully comfortable and welcoming place to stay.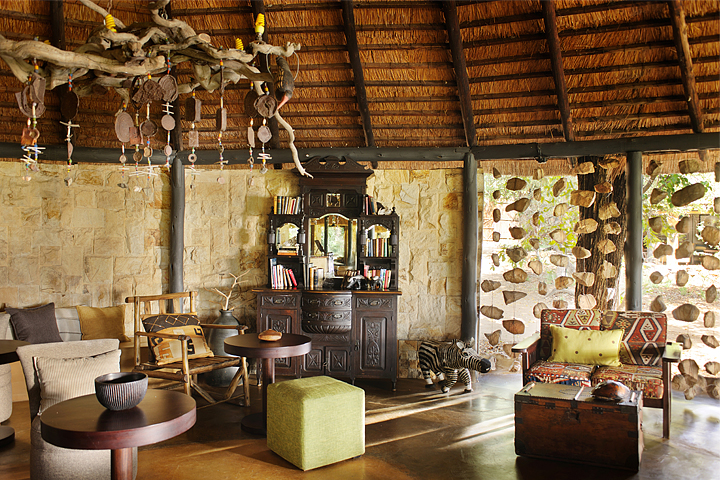 For me the description of the accommodation is more pertinent.
"With 15 luxury-appointed en-suite bungalows, each with air-conditioning, and all offering unrivalled bush views, guests enjoy a high level of comfort which complements our level of service excellence. The naturally-furnished interiors of each bungalow reflect the wonders of nature that exist just outside the windows."
The rooms are terrific; spacious and comfortable, with everything you need.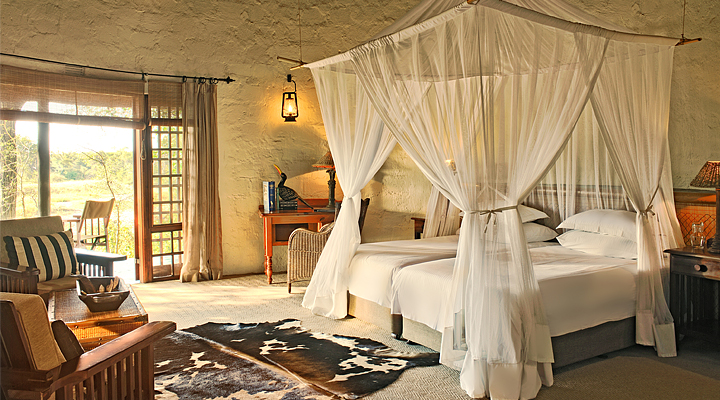 The food is an absolute highlight; with so many high quality dishes on offer it was a real challenge not to make a pig of myself.
Top quality Game Viewing
For me though the most important aspect of any game lodge or camp is the quality of the game drives; after all that is the reason for going isn't it? You can find luxury accommodation all over the place but good quality game viewing in the company of top notch rangers is a far rarer thing.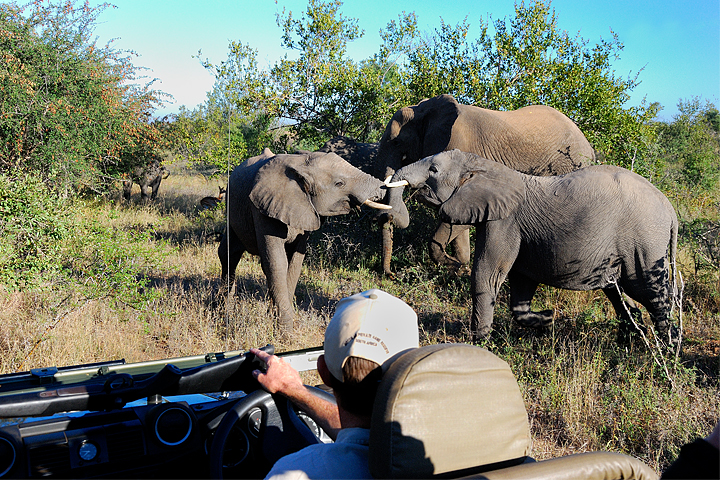 In this respect Motswari exceeded my expectations. There was rarely a dull moment on the game drives and our ranger, Grant, was knowledgeable and informative whilst remaining attentive to the wishes of the guests in his game vehicle.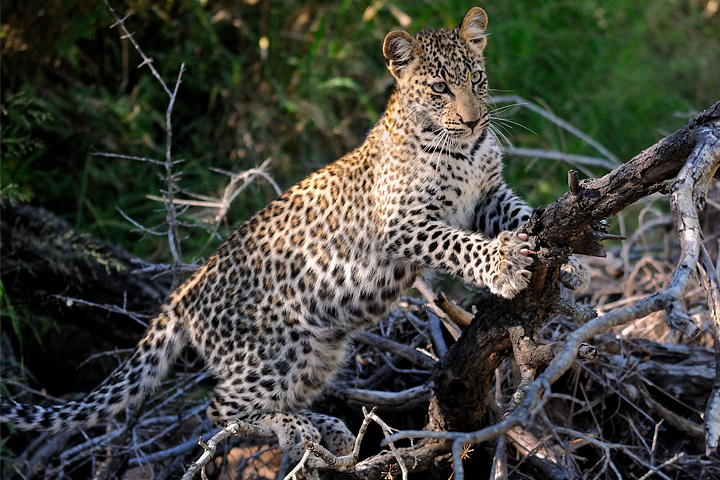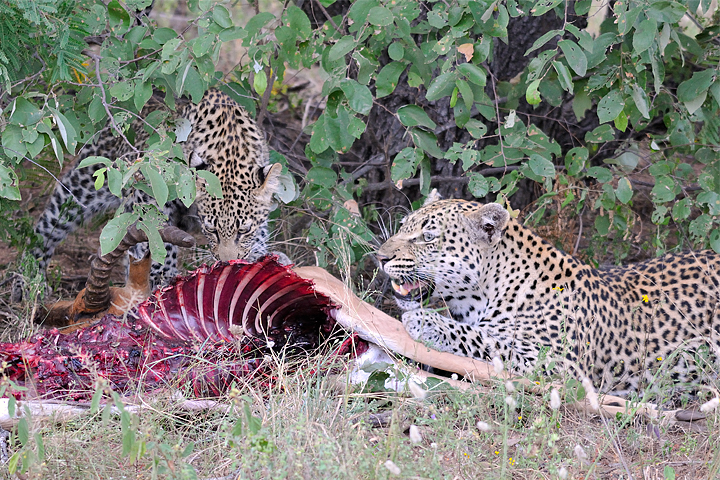 Time passed all too swiftly and my stay at Motswari ended much too soon.
But I was hooked.
The Best Value in Kruger Park
Since then I have been to several other camps and lodges in various concessions in Greater Kruger but none has impressed me like Motswari.
It was, and remains, an exceptional place at an exceptional price and I have no hesitation in recommending it to our clients.
If you want to get more of a feel for the Timbavati safari experience then why not check out Motswari's Ranger Diaries where you can follow the exploits of Greg, Grant and the other guys as they go in search of the park's wildlife. There are some excellent photos posted there too. Enjoy.