The 9th installment of our latest Safari Diary follows on from – Cheetahs and vultures on our last morning in Hwange
Matusadona National Park
As we come into land the first plane is sitting waiting to take off again and no sooner have we taxied off the runway than it roars off kicking up another dust storm. We disentangle ourselves from the seats and seatbelts and climb out to be greeted by Memba from Rhino Safari Camp, our home for the next 2 nights. He leads us down a dusty track to the lake shore where we clamber aboard a small motor boat for our journey around the shoreline to Elephant Point.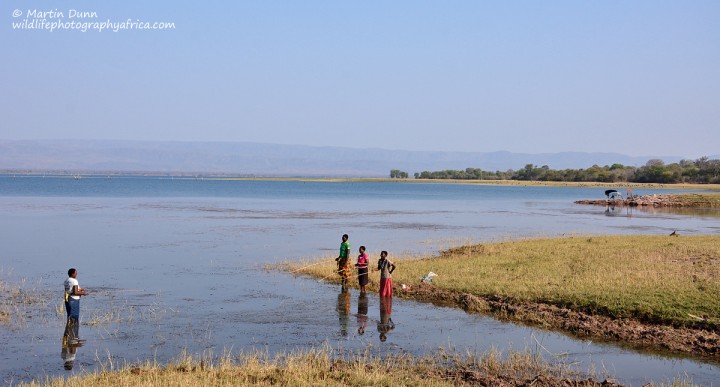 After about 20 minutes we see 2 game vehicles parked beside a small jetty. Steve, who is to be our guide, introduces himself and takes us on the short drive into camp where Jenny is waiting to greet us.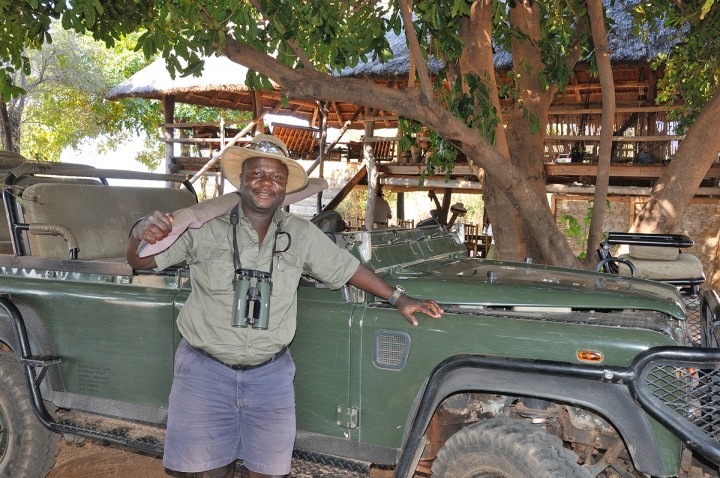 While we sip our welcome drinks, Jenny gives us a briefing on Rhino Safari Camp. Jenny is the manager, but she is also family. Rhino Safari Camp was established by her father in law and the passion she feels for the place is immediately evident. For Jenny, this is home.
Rhino Safari Camp is in a private concession within the Matusadona National Park.
One of the animals we had hoped to see at Matusadona was black rhino but Jenny informs us that the 2 rhino that used to be found close to camp have been poached in the last 18 months. There are still plenty of rhino in the park, she says, but they are hard to find. Steve is a little disappointed that we do not want to go on a game drive but there is only an hour of daylight left and the consensus is that we'd rather just explore the area around camp.
Briefing complete, we set off to look at our rooms.
The rooms at Rhino Safari Camp are on stilts and all overlook the lake shore.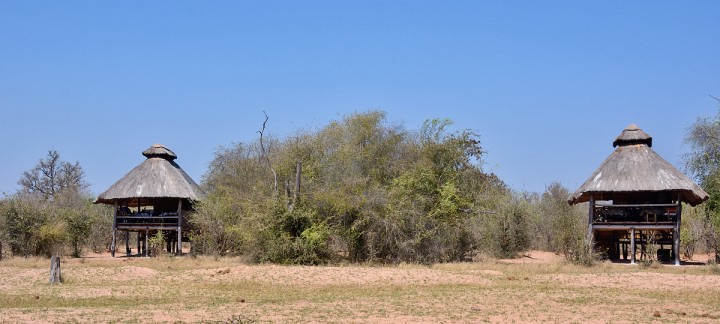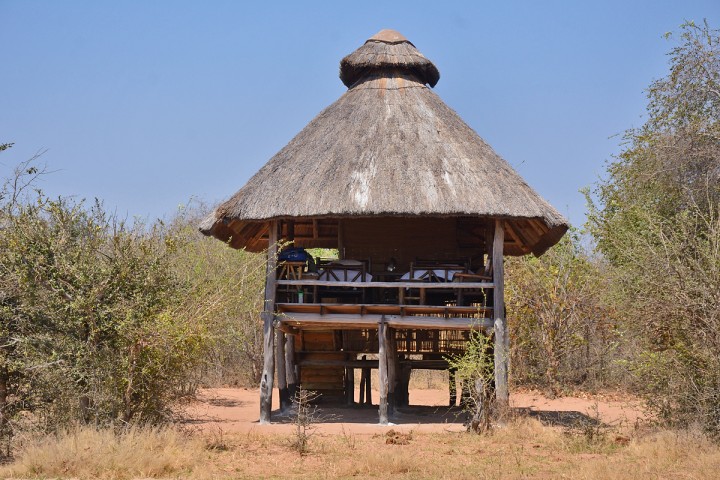 Jenny tells us that elephants regularly stroll through the camp and it is not unusual to find yourself eye to eye with one munching on the bushes by your room.
Of course the first thing we all do is check out the rooms and the view. From our room we can see an elephant emerging from the forest onto the sand and a small herd of impala grazing near the water's edge.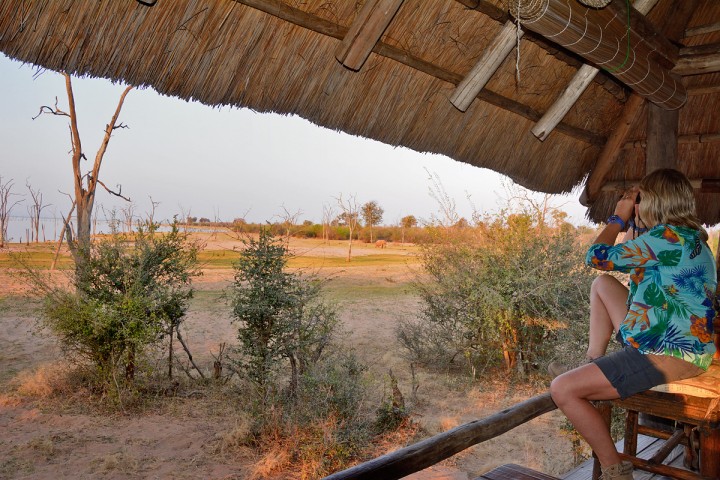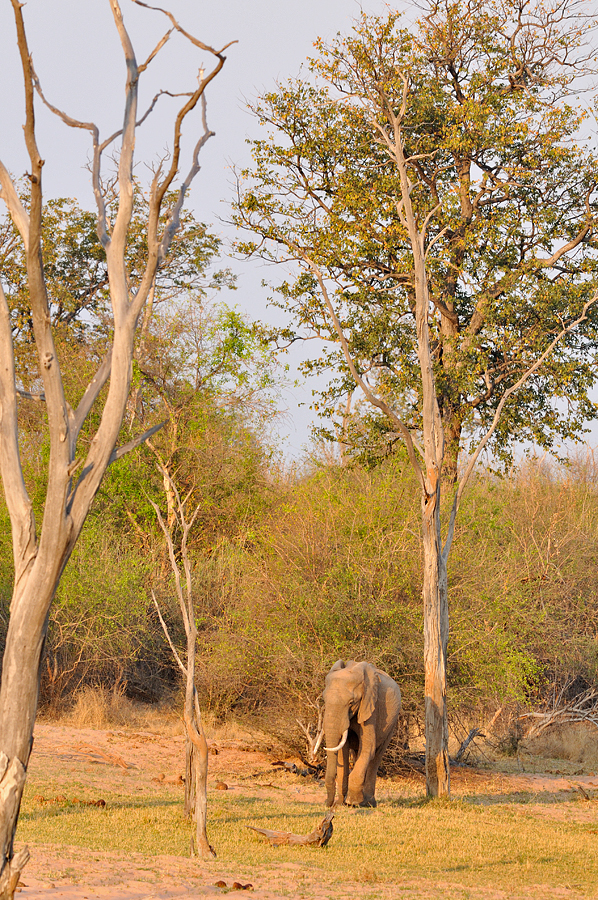 The dead trees poking out of the water give the landscape an unworldly feel.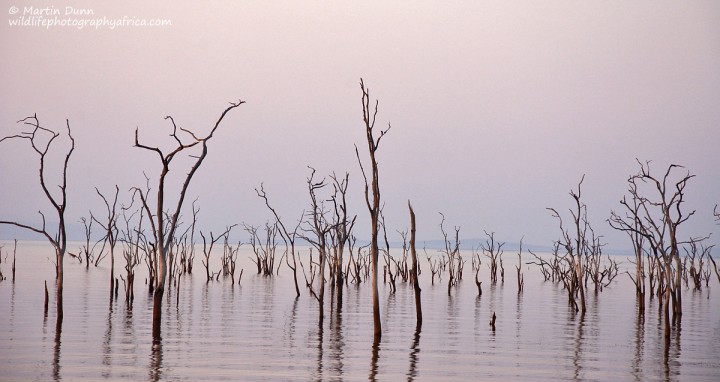 I couldn't resist trying som emore arty shots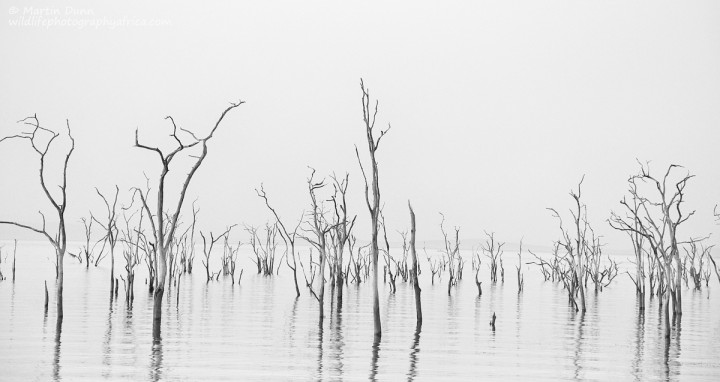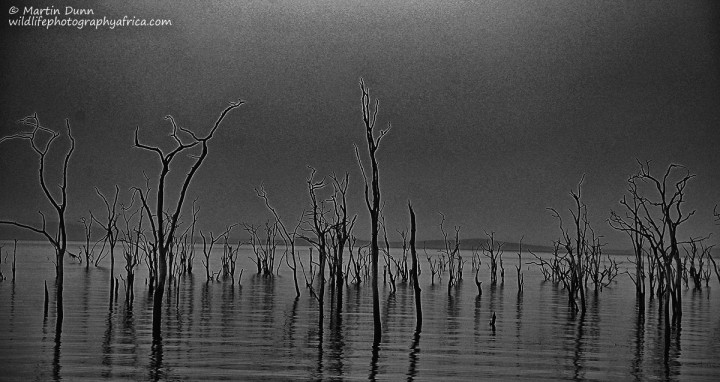 The jury's out on the that one.
Before long we've all made our way back to the main area, collected gin & tonics from the bar and sat ourselves around a crackling fire so watch a spectacular Lake Kariba sunset.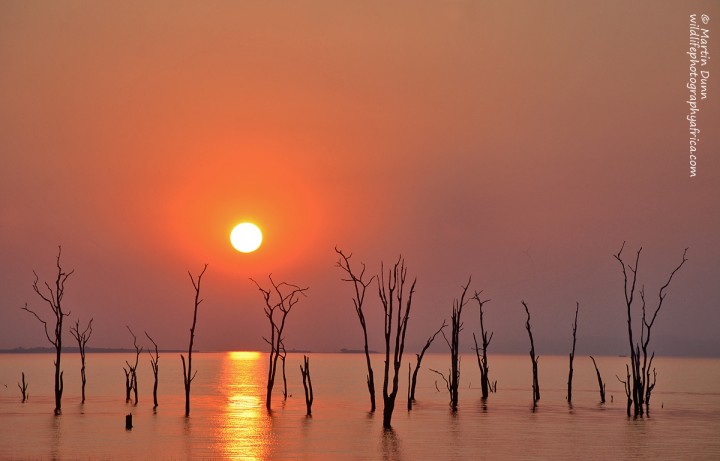 A helping hand
There are 3 other guests in camp, and when I go to the bar for a refill Jenny tells me one of them is having terrible bother with her camera. She bought it just before coming away to Africa and is worried that it might be faulty as her pictures are not clear. Would I mind having a look at it?
Long story short. The camera in question is a Nikon Coolpix. Not a model I am familiar with. (but even so thank goodness is was not a Canon or Sony or something else I have no knowledge at all of)
I look at the settings and make a few adjustments.
I ask a few questions and make some suggestions then hand it back.
"I can't promise anything but try it like this on your next game drive and see how it goes."
She is very grateful and I keep my fingers crossed that she'll feel the same way after her morning drive tomorrow.
24 September 2014
The open sided rooms at Rhino safari Camp have huge mosquito nets draped over the beds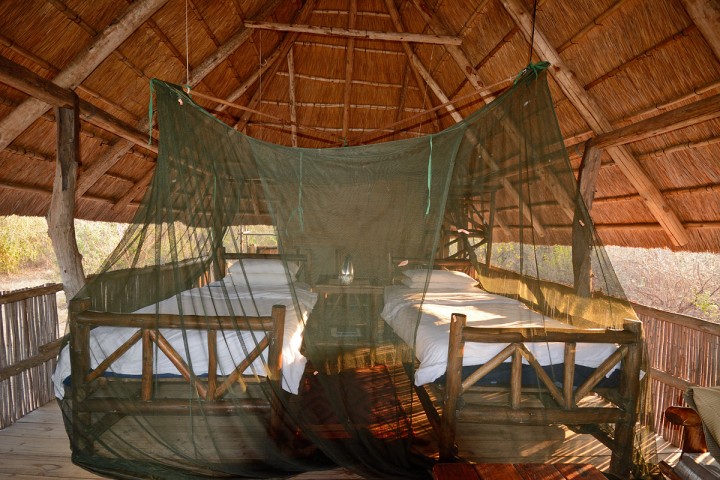 but during the night a lively breeze renders them irrelevant. Not only do we not need them but they will not stay where they are supposed to and keep flicking us in the face. With the stiff breeze there is no fear of mosquitoes so I tie the net out of the way.
Our nights at Rhino Safari Camp yielded, without doubt, our most comfortable nights sleeps of the whole safari. If only I could sleep there every night.
This is so different from the other places we have been. The wind, and the proximity to water, mean that the air is much fresher and the sky brighter and we are all looking forward to exploring this new environment.
Apart from the lovely scenery and some great birding along the shoreline, our morning drive was a bit of a non event. We saw elephant, kudu and impala, but after the vast numbers we'd seen in Chobe and Hwange none of us got very excited seeing a few elephant.
Nevertheless, it was great to get to know Steve and we enjoyed his sense of humour. At one point we were watching a Fish Eagle when he said "delete, delete, I hope you like deleting."
"what do you mean? I asked.
"You'll be deleting those photos because we're going to get closer for better ones."
When he'd driven a few yards closer and he heard my camera clicking away he said "I told you so, delete, delete."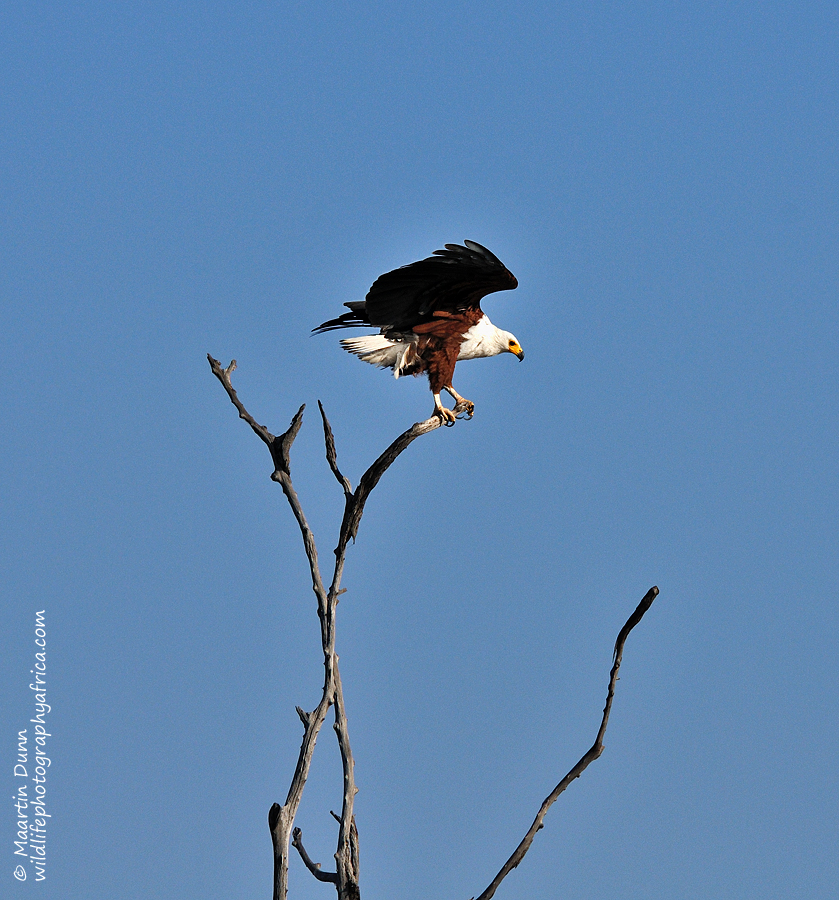 We saw several species that were firsts for me. I was fascinated in particular by the Kittlitz's Plover and its broken wing display.
The Kittlitz's Plover is a tiny bird (about 12cm) and it lays its eggs on the ground. When it thinks the eggs might be in danger, it quickly scuffs some dust over them to hide them and then moves away from the nest and pretends it has a broken wing. Once the threat is passed it hops up and returns to its eggs.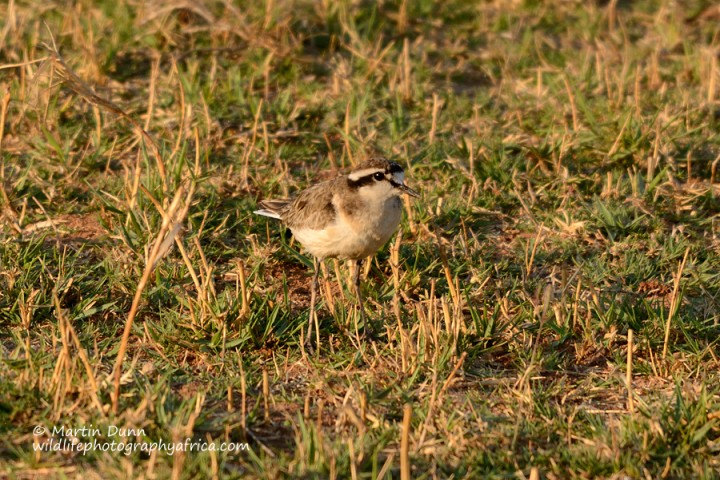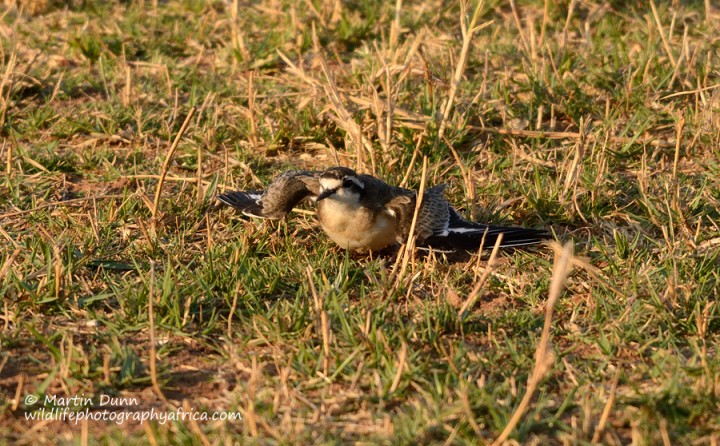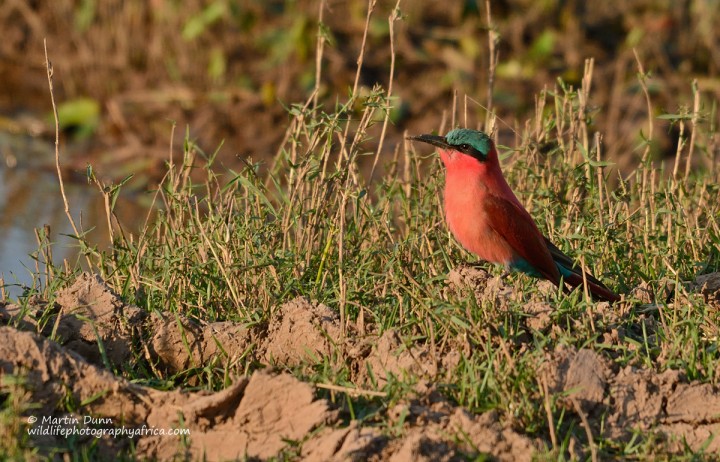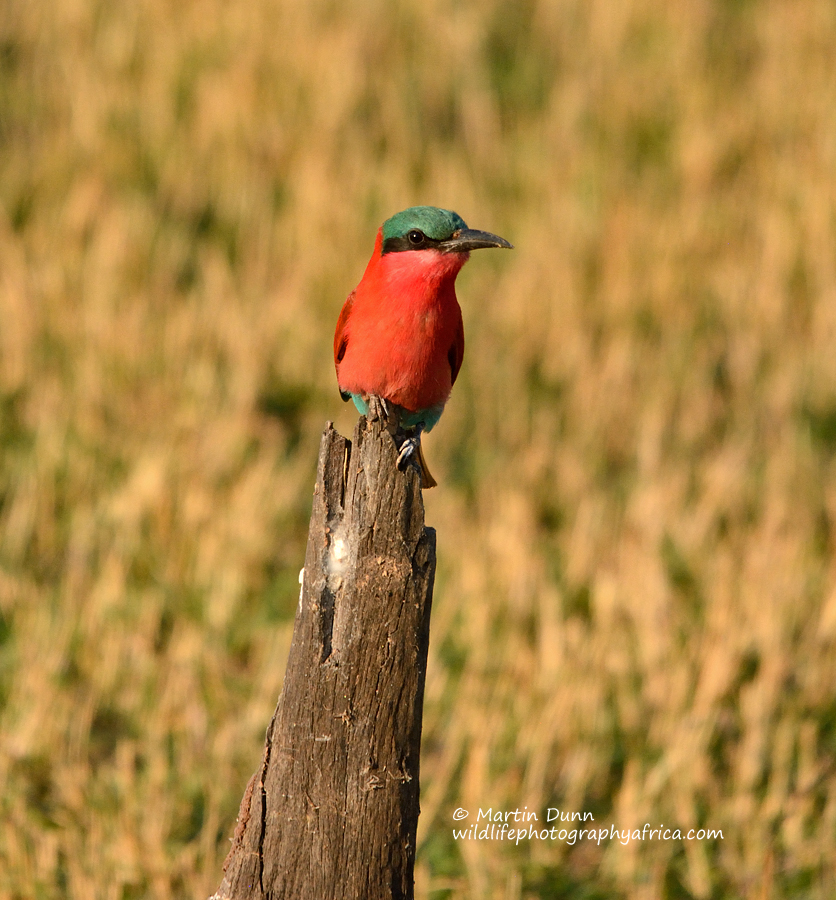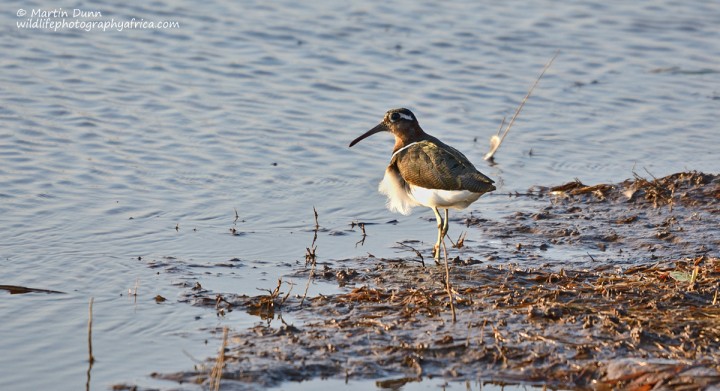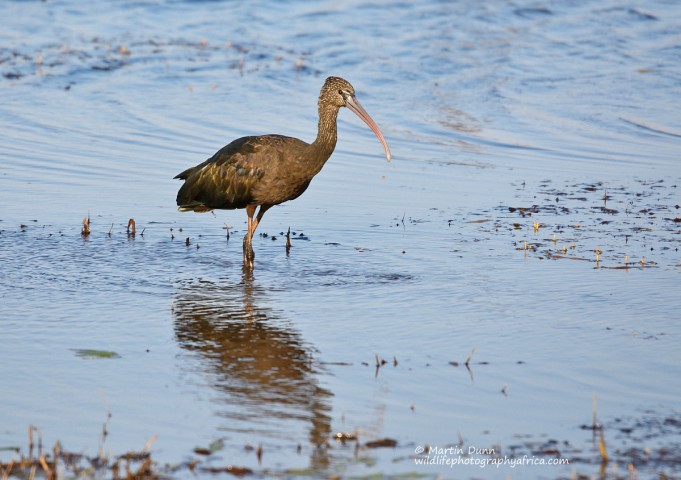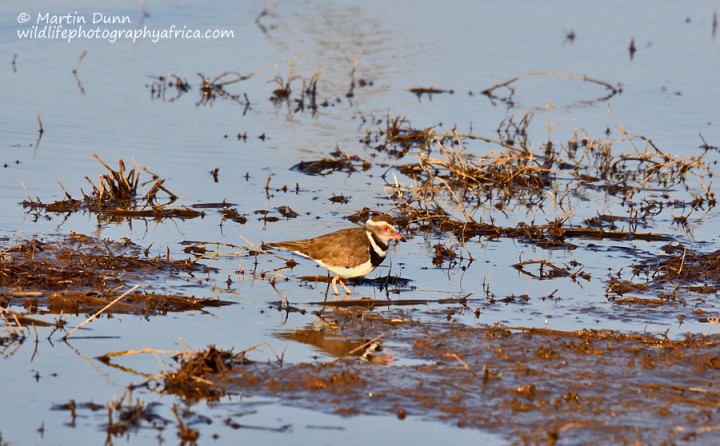 Will we make it?
Quite early on in our game drive we started hearing alarming noises coming from the underside of the vehicle. A couple of us got out to take a look but could see nothing immediately untoward.
As the drive progressed the noises became both more frequent and more ominous until we were no longer concentrating on game viewing but waiting for something to go clunk. Steve, for all his skill as a guide, was clearly not a mechanic and saw it as his responsibility to continue with the game drive, no matter what.
When we started to smell burning oil and could see smoke coming from the read right wheel I decided enough was enough and urged Steve to have mercy on his Land Rover and return to camp.
All the way back we wondered whether we would make it or not and were trying to guess how long it might take us to walk back if we had to.
We made it, just. When we stopped the smell and the smoke were obvious and the wheel was too hot to touch.
Levi, the camp's mechanic had arrived the day before; called in to repair the other game vehicle. One look told him that ours was in far more urgent need of attention.
When we'd finished brunch I went to see how Levi was getting on and he held up a small bent piece of metal.
"That is all that's left of the wheel bearing." The bearing had disintegrated completely. No bits, no thick paste, nothing but dirty oil. Because the bearing had gone so totally, the hub had also suffered damage. Levi had his work cut out for the afternoon.
Just as well we'd already decided that we'd be doing a boat ride on the lake.
At brunch I found myself sitting next to the American woman who had been having camera problems. She couldn't stop thanking me. Her photos that morning had been so much better and she was very happy indeed. It actually became a bit embarrassing as every time she saw me she thanked me again. Then Jenny came over and thanked me as well for helping her out. My travelling companions could barely contain their amusement.
I passed the hours in between game drives watching the various birds that flitted in and out of camp.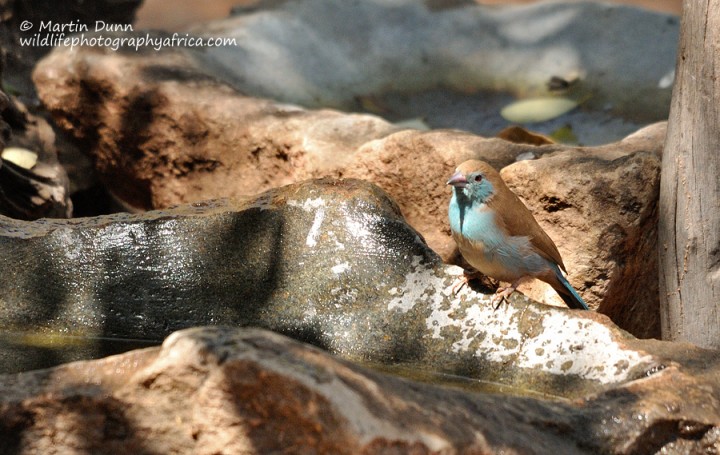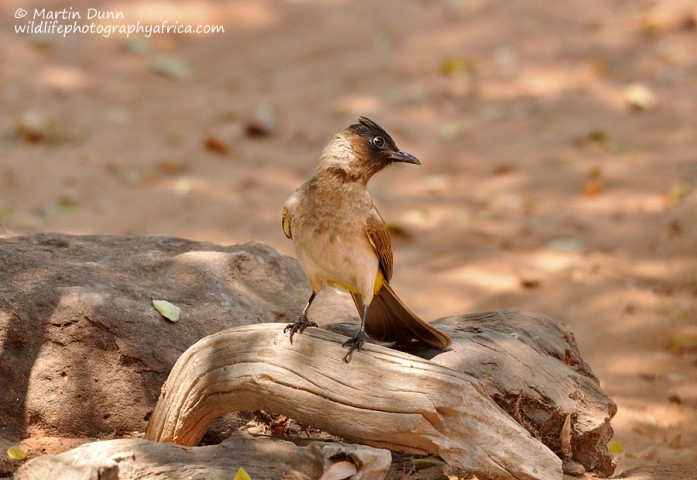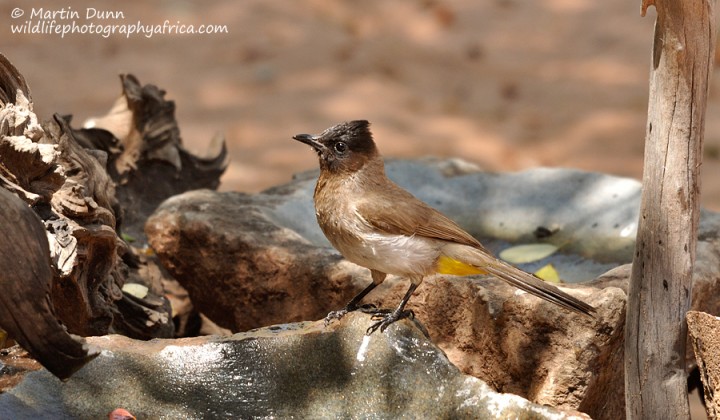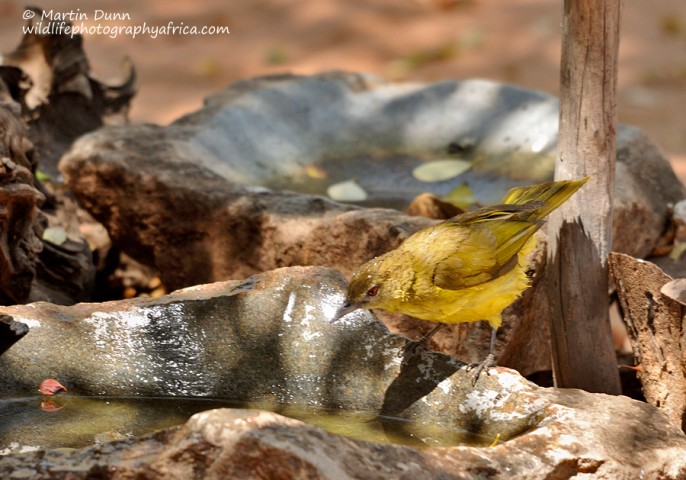 A boat ride on Lake Kariba
Our boat ride was fun. It was great to be out on the lake and I just love seeing the wildlife from a different perspective.
In terms of sightings it was mostly birds; we did see elephants, waterbuck, bushbuck, greater kudu and of course hippo, but is was the birds that made it really special.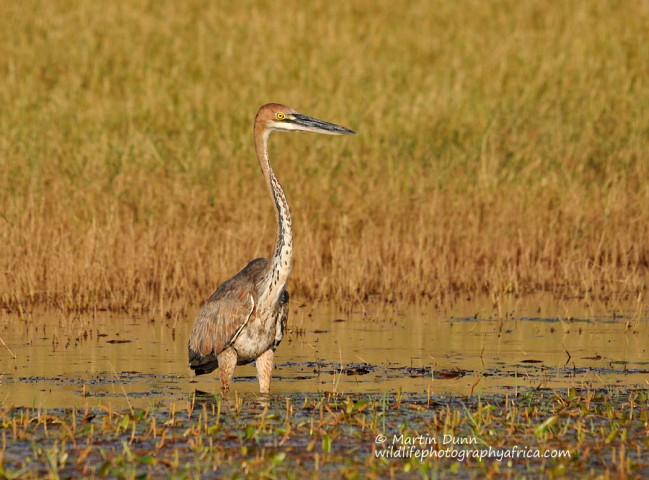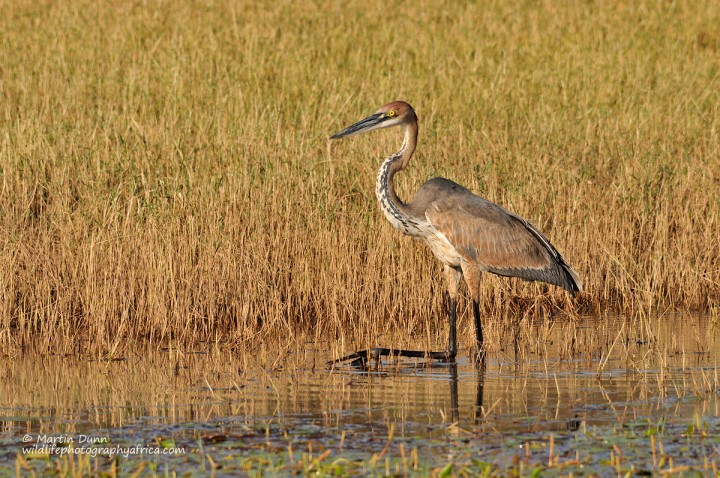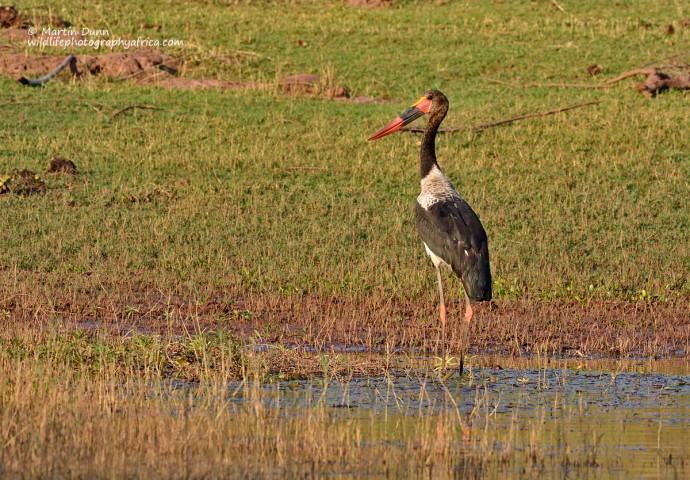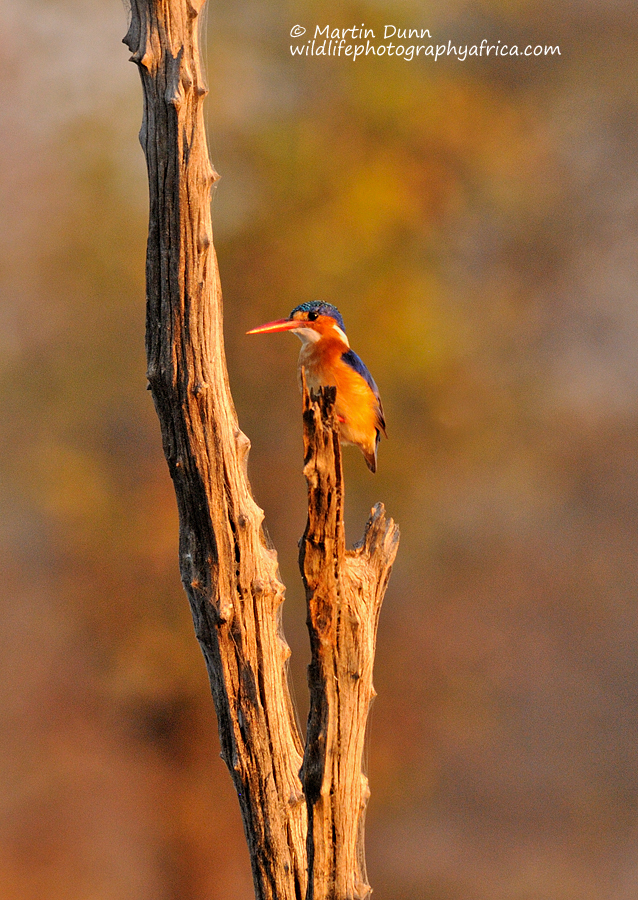 The definite highlight though was the heronery. Wow!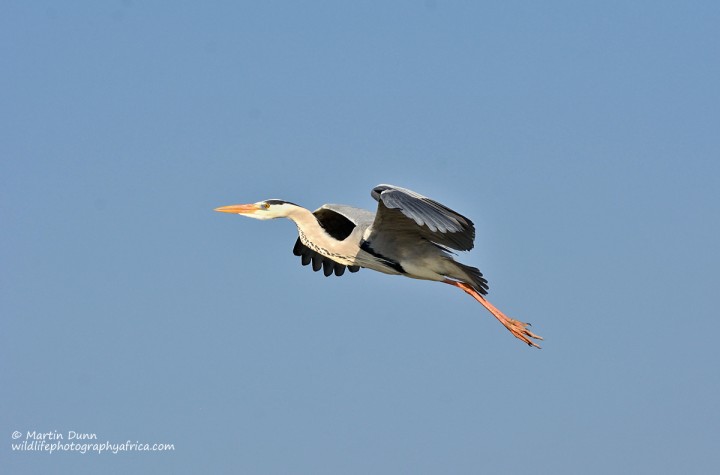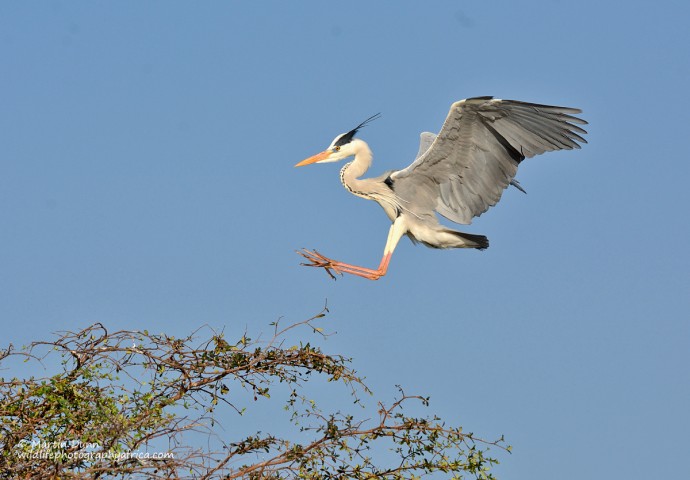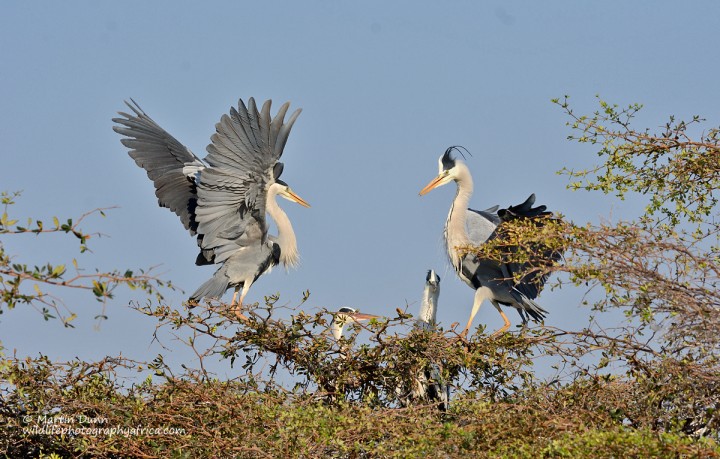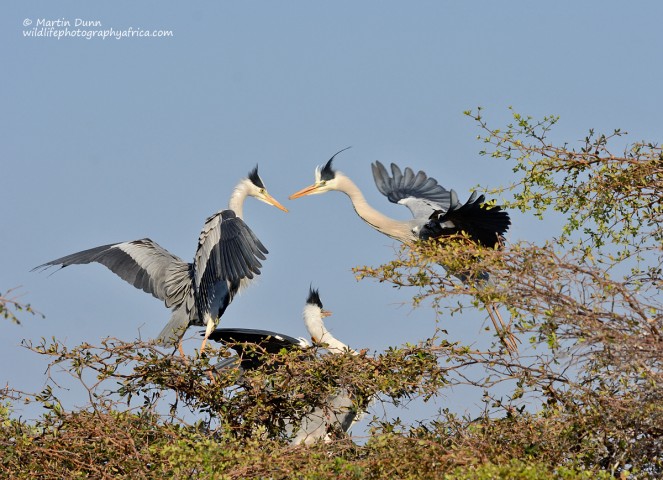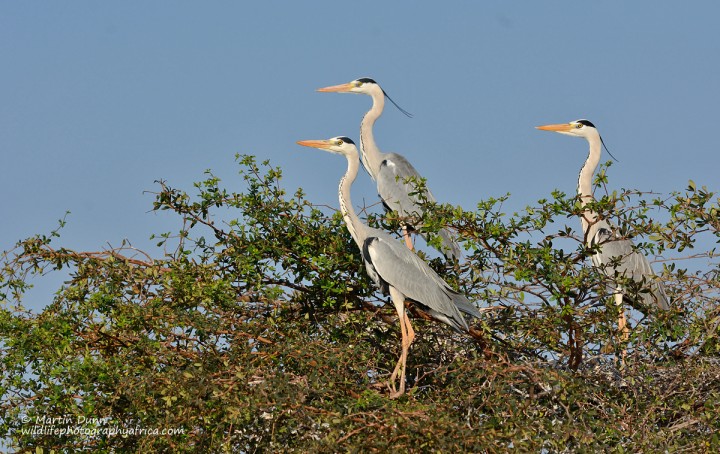 The images there stuck in my mind as amongst the most memorable of the whole safari; along with the sables in Chobe and a certain elephant in Mana Pools.
Boats and Gin & Tonics are made for each other and it was marvellous to watch the sun go down, drink in hand, as we bobbed around on the water.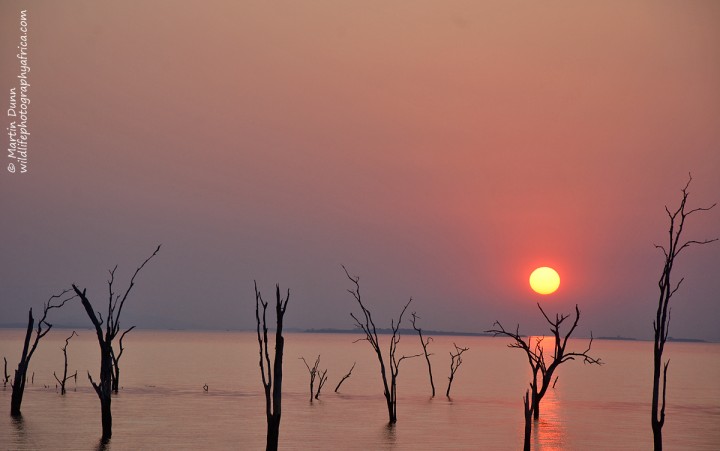 At dinner that night the American woman once again sought me out to say thank you.