Motswari Private Game Lodge has been a long time favourite of mine. Located in the Umbabat reserve, and with traversing rights into Timbavati which lies immediately to the south it has given me some exceptional game viewing over the years.

I've always enjoyed great success with leopards at Motswari and often recommend it as THE place to go if you want to get good close ups of these magnificent big cats. Lions have always been plentiful too.
Hardly surprising therefore, that I arrived with high expectations, eager to show my group why I rated it so highly.
It is undoubtedly true that the more safaris and game drives one takes, the harder it becomes for each successive one to deliver that WOW! Factor. So maybe my expectations were too high. Time would tell.
We certainly got off to a great start. As we drove into camp there was a vehicle waiting to meet us. They'd come to warn us that elephants were feeding in the trees beside the track and were worried that we would have problems with them. There were lots of very young calves around and this made the adults more skittish. All through dinner we could hear the ellies crashing about in the bush around camp.
As usual, one of the first things I did upon arrival was to ask the guides how the sightings had been over the past couple of days. When they said that it had been some days since they had seen lions apprehension started to build. No lions? How can that be? We always see lions.
Apparently the reserve had lost the majority of its lions to an outbreak of TB and numbers had not yet recovered. There were only a small number remaining and they were quite elusive.
What about leopards? Yes they'd had some excellent sightings but the weather had just turned cold and that would make it harder.
What else? Wild dogs! A pack of wild dogs had been sighted a few days earlier but they had not begun denning yet and no-one knew exactly where they were now.
Oh well, we'd just have to take each game drive as it comes and see what we could turn up.
Elephants
We were hardly 5 minutes from camp before we saw our first group of elephants. In fact there seemed to be elephants everywhere we went. Small groups, big groups, and lots of babies under 3 months old.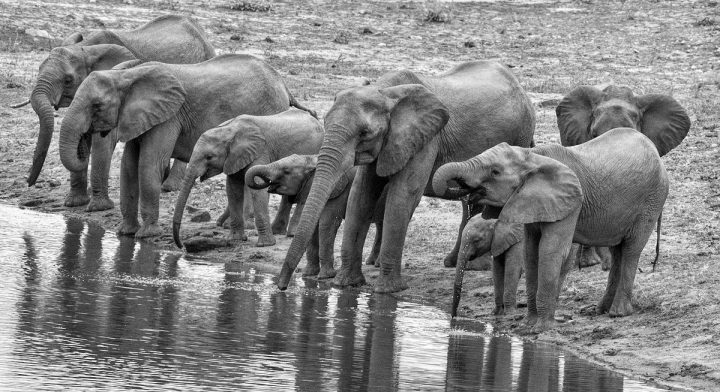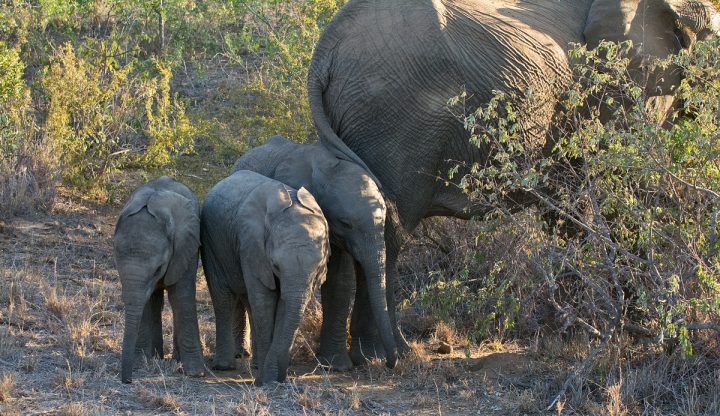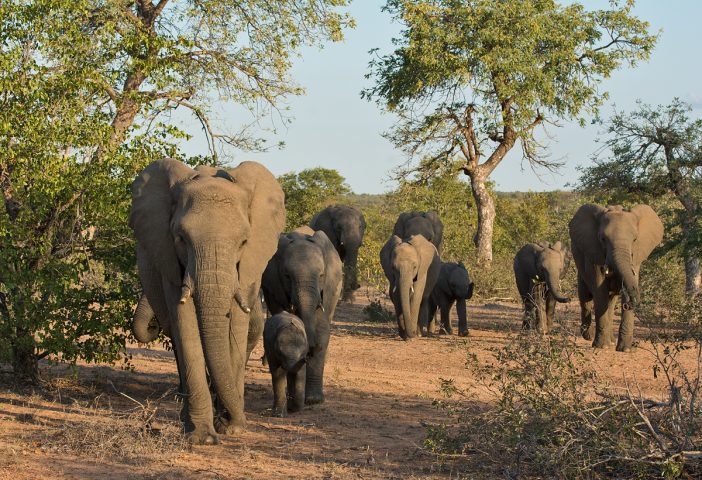 I have to admit that for me, personally, whilst it was great to see so many healthy elephants, they were not the reason I had come to Motswari. But for others in the group, especially those who were on their first African safari, this was heaven and so we spent much of the time on our first couple of game drives just watching the elephants.
So Day 1 was elephant day, and as we sat down to a typical Motswari feast at dinner time, we were all hoping for an equally busy day tomorrow.