When you are planning your trip to Africa, one of the big decisions you'll need to make is when to travel.
If you are tied to fixed holiday periods (like school holidays for example) your choices may be limited, but if you are fortunate enough to be able to travel at any time then we strongly recommend that you take advantage of the amazing special deals that are often available.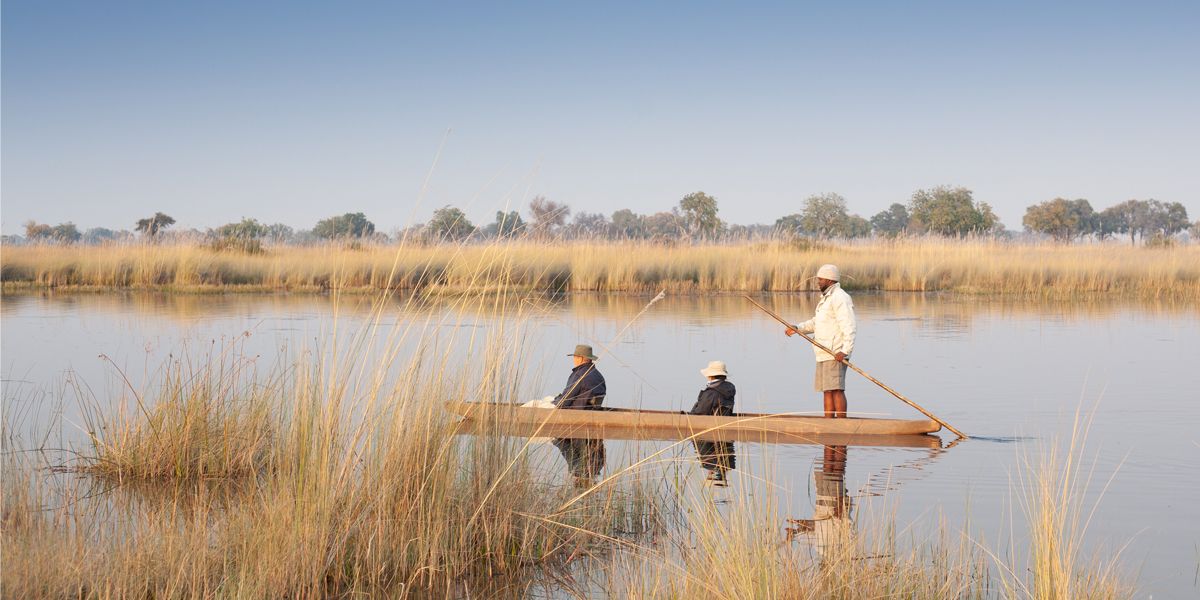 Go Green, save BIG
The best deals are usually offered in what is called 'green season'. This is the season when the vegetation is at its most green and dense, just after the rains, and spotting animals takes a bit more effort than when it is dry. They are still there though.
On the plus side, in green season the air is clear and ideal for photography; it is also a time when birdlife is most prolific and visitor numbers are at their lowest.
Booking at this time can often save you as much as 50%, compared to peak season, and often other supplementary charges, like single supplements, are waived.
Peak season is the time when animal sightings are reckoned to be best; the landscape is dry, vegetation is sparse and animals stay close to water bodies. The downsides of peak season are that it is often very hot, dry and dusty; so not ideal for photography. Prices and visitor numbers are at their highest.
Shoulder season is a short period in between 'green' and 'peak'; some lodges don't bother with a shoulder season at all.
Some of the special offers, particular 'green season specials' are the same every year, which means that you can easily plan ahead and take advantage of fantastic deals. Others are last minute offers, used by the lodges to fill beds that would otherwise lie empty. The drawback with the last minute offers is that you cannot predict with any certainty when they will be made, or if they will be made at all. Great if you can pack & go at the drop of a hat, but not so useful if you need to plan ahead.
Amazing deals from Kwando Safaris
To give you an idea of the sort of savings you can get by travelling outside peak season just look at these offers from Kwando Safaris, one of Botswana's most respected lodge operators.
These offers are priced for 2 people travelling together.
The Kwando Concession is on the Linyanti river, to the north of the Okavango Delta, and is renowned for its excellent game viewing.
Includes:
Meet at greet services at Maun Airport
Return flights out of Maun for 2 adults
All inclusive accommodation for 2 adults, Accommodation at all camps will be in a double room
All flights and road transfers between cama
Price per couple:
Go Green – Save 56%
Low season $8,500
Mid season $14,000
Peak season $19,420
Includes:
Meet at greet services at Maun Airport
Return flights out of Maun for 2 adults
All inclusive accommodation for 2 adults, accommodation at all camps will be in a double room
All flights and road transfers between camp
Price per couple:
Go Green – Save 45%
Low season $12,450
Mid season $18,150
Peak season $22,590
Includes:
Meet at greet services at Maun Airport
Return flights out of Maun for 2 adults
All inclusive accommodation for 2 adults, accommodation at all camps will be in a double room
All flights and road transfers between camp
Price per couple:
Go Green – Save 46%
Low season $10,110
Mid season $15,025
Peak season $18,830
These Kwando offers are valid from 01 April 2019 to 31 March 2020
Get in touch to find out more about our full selection of great safari deals
or give us a call on    +44 7918162984