Watch 10 Million Bats descend into Kasanka
With over 10 million straw coloured fruit Bats descending into Kasanka, this is the largest mammal migration on Earth!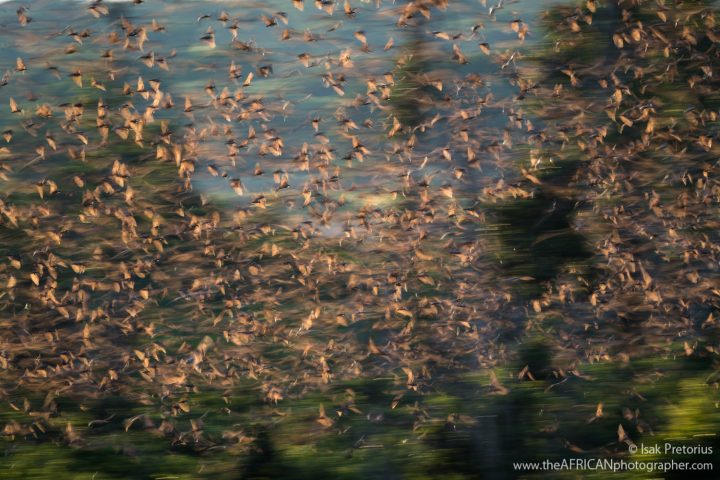 The Bat Migration is one of the most jaw-dropping spectacles of nature and an absolute must to experience! While the sheer volume of bats is special, it is the atmosphere surrounding this phenomenon that really gets things worked up – the dramatic skies, the large raptors swooping through the bats and taking them on the wing and of course, the usual Kasanka specials like the rare sitatunga grazing out in the misty dambos in the morning. It really is a mecca for a true safari enthusiast.
The arrival of the bats normally coincides with the start of the first rains (mid October) and the ripening of many local fruit and berry species such as the masuku (wild loquat) and waterberry, on which the bats feed.
Between October and December each year, about 10 million straw coloured fruit bats descend into a tiny patch of evergreen swamp forest inside Kasanka National Park, Northern Zambia. This natural phenomenon, unique only to Kasanka lends itself to some truly astonishing birdlife sightings set against a backdrop of incredible scenic surrounds and dramatic skies.
This migration only takes place for about 90 days from late October to mid December.
Where does the migration take place?
The bats take up residence in a few hectares of the Bat Forest in Kasanka National Park's mushitu swamp. Kasanka is located in the Serenje District of Zambia's Central Province, a 7 – 8 hour drive from Lusaka.
Visitors wanting to visit can choose to either
1.) Drive themselves there.
2.) Fly directly to Kasanka via Private Charter plane (there is an airstrip inside the Park). Charter flights will take you about a 1 and a half hour flight from Lusaka, 1 hour from Mfuwe in the Luangwa, and just 45 minutes from Ndola.
3.) If neither of the above options are suitable, guests can join a road transfer from Lusaka.
If you'd like more details then just email us or phone us.
Click here to Email Us
or give us a call on +44 7918162984