There are two key factors that make the difference between a good game drive and a great one, or, equally importantly, a good game drive and a poor one.
The first is obvious – it's the animals. Without animals it's just a drive.
The second is the guide.
If the animals are there, flaunting themselves in front of your lens then the guide is almost irrelevant. You may occasionally ask him for information about a particular species' gestation period, or perhaps urge him to get even closer, but with plenty to keep your shutter finger busy he is pretty much relegated to the role of driver.
But what happens if the animals are not there? What if your game drive has become just a drive – a drive in hot dusty conditions over bumpy dirt roads?
That's when your guide starts to earn his fee, or not, as the case may be.
Over many years escorting safaris in Africa I have encountered quite a number of guides. Some have been terrific, some have been OK and some have been downright poor.
When the game viewing is good you can overlook shortcomings in the quality of guiding. If there's an elephant standing in front of your vehicle you don't need someone to tell you that's an elephant. But when the plains are empty; well then it's a different story.
You'll have no trouble recognising the good guide when you come across him. He's the one who will be engaging you from the moment you enter his vehicle.
He'll make a point of finding out what it is you're interested in. What you expect to see and, equally important, where you've already been and what you've already seen.
When you enter the game reserve he won't just be looking for the glory shot; the lion or leopard that will take your breath away. He'll be stopping to draw your attention to things you might otherwise have missed.
And it really makes a difference.
A safari with a good guide has every person in the vehicle involved; participating in the overall experience. It flows. The guide is in control and you have absolute confidence that your game drive will be enjoyable and rewarding.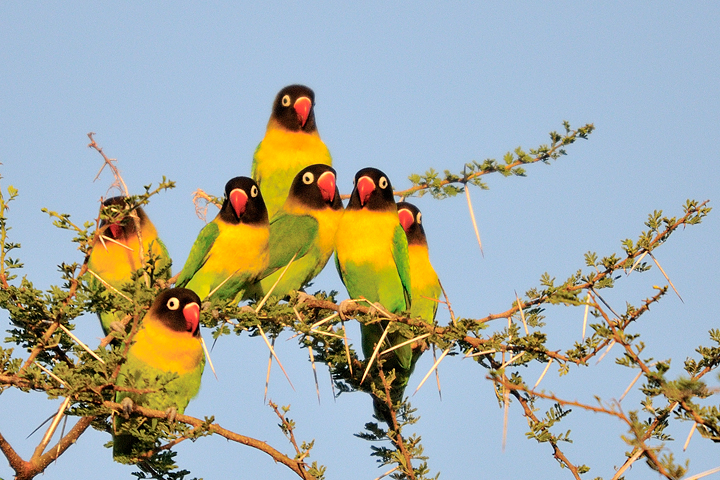 You'll be so engrossed by the endless array of beautiful birds and flora he brings to your attention that when you do encounter one of those elusive animals you have been dying to see it will be an "Oh Wow!" moment , rather than a "Thank god, at last something to photograph" moment.
And because he'll have kept you engaged, looking, watching, seeking out creatures that you wouldn't even have noticed without his eagle eyes; when the big moment arrives you'll be alert, ready, with your camera in hand, not zipped away in a bag.
And that's the beauty of birds.
They are all around us. They may not all be colourful or spectacular but so many of them are.
There are few better ways of keeping a group of people engaged that getting them spotting for birds. Whereas a reserve may only be home to 40 species of mammals, it can host 400 species of birds; so it's not just a matter of spotting them, they need to be identified too.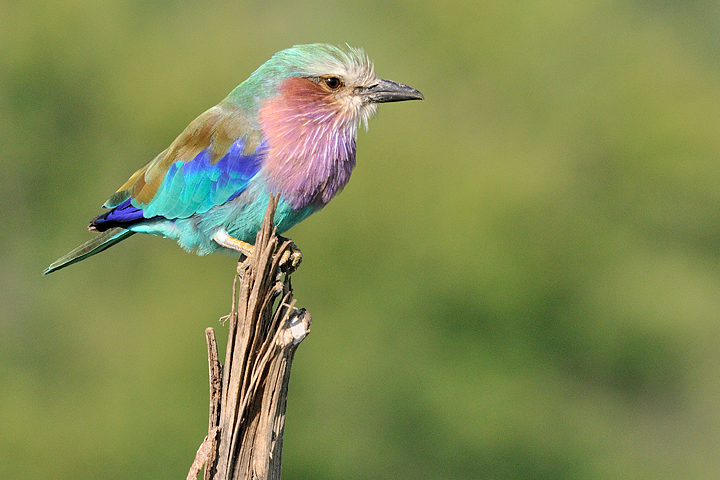 In most game vehicles the bird books are in constant use.
What's more, because they are all around us, whether we're on safari or in our own back yard, we can be honing our skills all the time.
Another great thing, possibly the greatest thing, about taking an interest in the birds is that, more often than not, you'll be able to enjoy them undisturbed by the masses that crowd around the most mundane sighting of a lion or cheetah.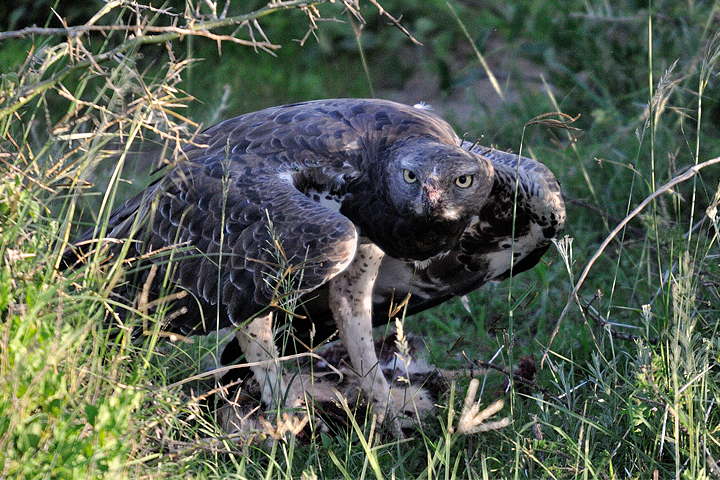 In between game drives, the hours at leisure in camp can be profitably spent scouring the surrounding trees and bush for those avian creatures that provide the endless soundtrack to your safari.
Of course we don't give up on the animals. We'll enjoy the leopard sighting just as much as the next guy.
Seriously, whether you're into sports, wildlife or photographing people, there's no better way to hone your camera skills than trying to capture clear sharp images of the birds around you.
They're usually small, they're elusive, they're rarely as close as you'd like them to be and they move erratically.
If you can get the bird shots right then a lion or an elephant becomes a doddle by comparison.