The majority of photographs taken in game parks are – naturally enough, taken from game vehicles. With larger mammals, like elephants, this is not a problem as you are at an ideal height to photograph them, but with smaller animals, and especially with cats that are lying around on the ground, you will frequently find yourself looking down on them.
This has 2 disadvantages: 1) It is not very condusive to intimate photographs and (2) everyone else in your vehicle has exactly the same viewpoint.
Change your Perspective
Think about how you can change your perspective to create a different shot.
Go Low
If you can get yourself into a position where you are lower than your subject you can then set them against the sky which then gives you the bonus of a clear, clutter free background.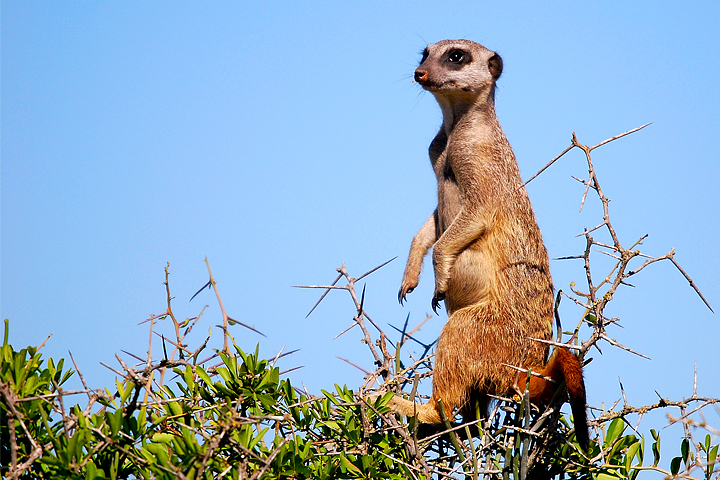 Similarly, photographing these Cape Mountain Zebra on the skyline creates a very different image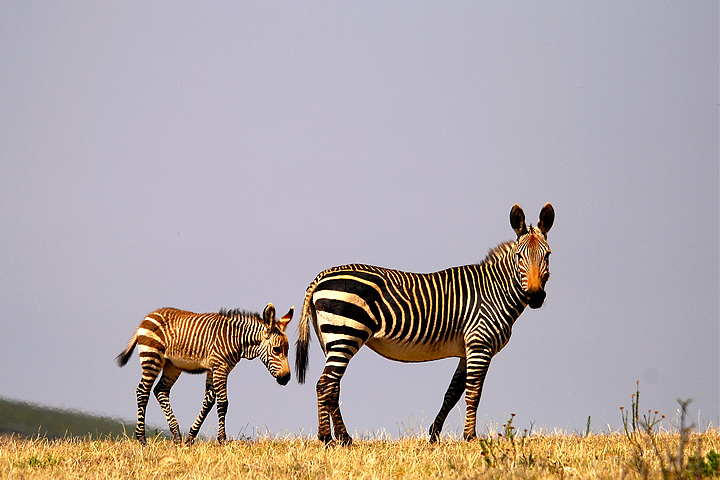 Go High
You can sometimes achive quite dramatic results by taking an extreme viewpoint. The Observation Hill in Amboseli is a great place to watch the elephants feeding in the swamps.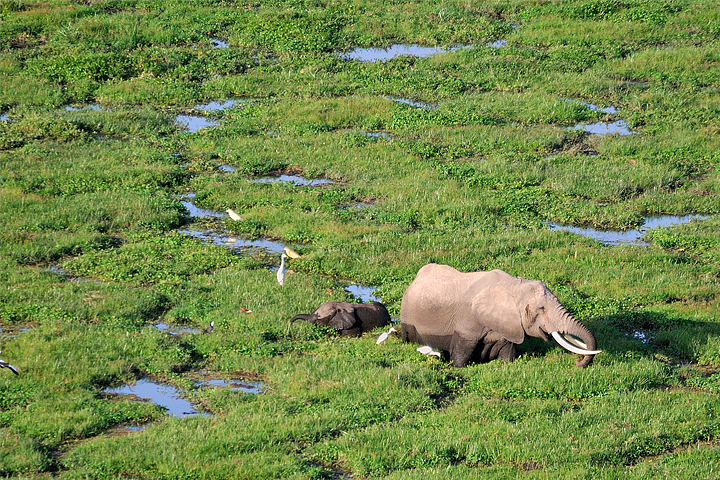 Go Higher
One of the highlights of a safari in Maasai Mara or Serengeti is a balloon flight over the plains. When the annual migration is in full swing you literally have a bird's eye view of the action.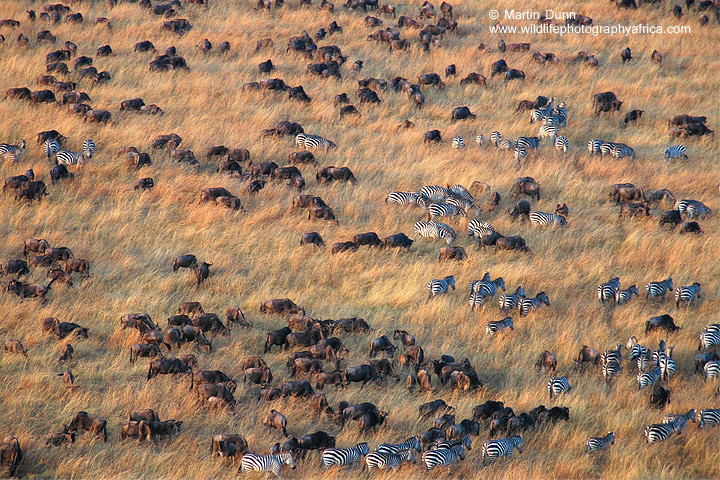 In parks where you can get out of the vehicle and view the animals on foot or take a boat trip, don't miss the opportunity to do so.
Use a Boat
If you thought elephants looked huge from the relative safety of your game vehicle, seeing them when you are on foot is an entirely different experience, as is viewing them from the water.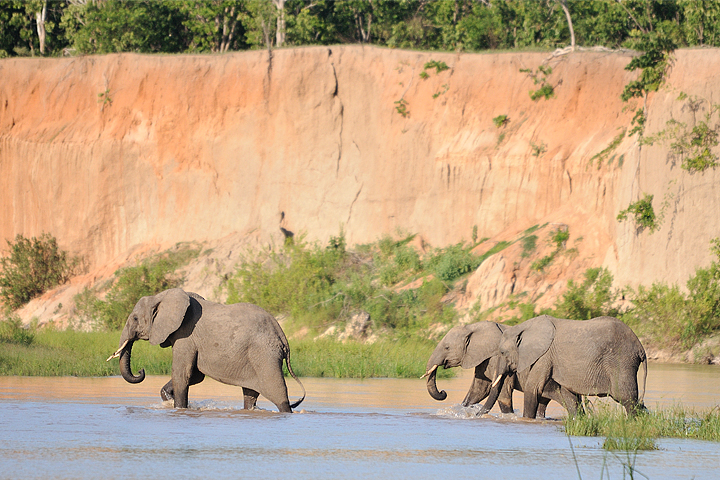 Botswana's Okavango Delta and Chobe River both offer fantastic wildlife viewing from boats, as does the Rufiji River in Tanzania's Selous.
A boat safari also offers outstanding views of birds that you can rarely get from the land.