Long renowned as THE safari destination, Kenya remains a place that will consistently deliver a rewarding safari experience.
There is much more to Kenya than the legendary Masai Mara and Amboseli with its panoramic views of Mt Kilimanjaro.
The Rift Valley lakes, Naivasha, Nakuru, Bogoria and Baringo are a mecca for birders and the conservancies in the Laikipia area are an outstanding example of how local communities can be at the heart of wildlife conservation, whilst Meru NP is ideal for those who like their safari a little more on the wild side.
To get the best from Kenya be selective and avoid the mass market offerings.
Private conservancies adjoining Masai Mara and Amboseli can offer a much more personal experience as well as terrific game viewing.
Kenya has international airports at Nairobi and Mombasa.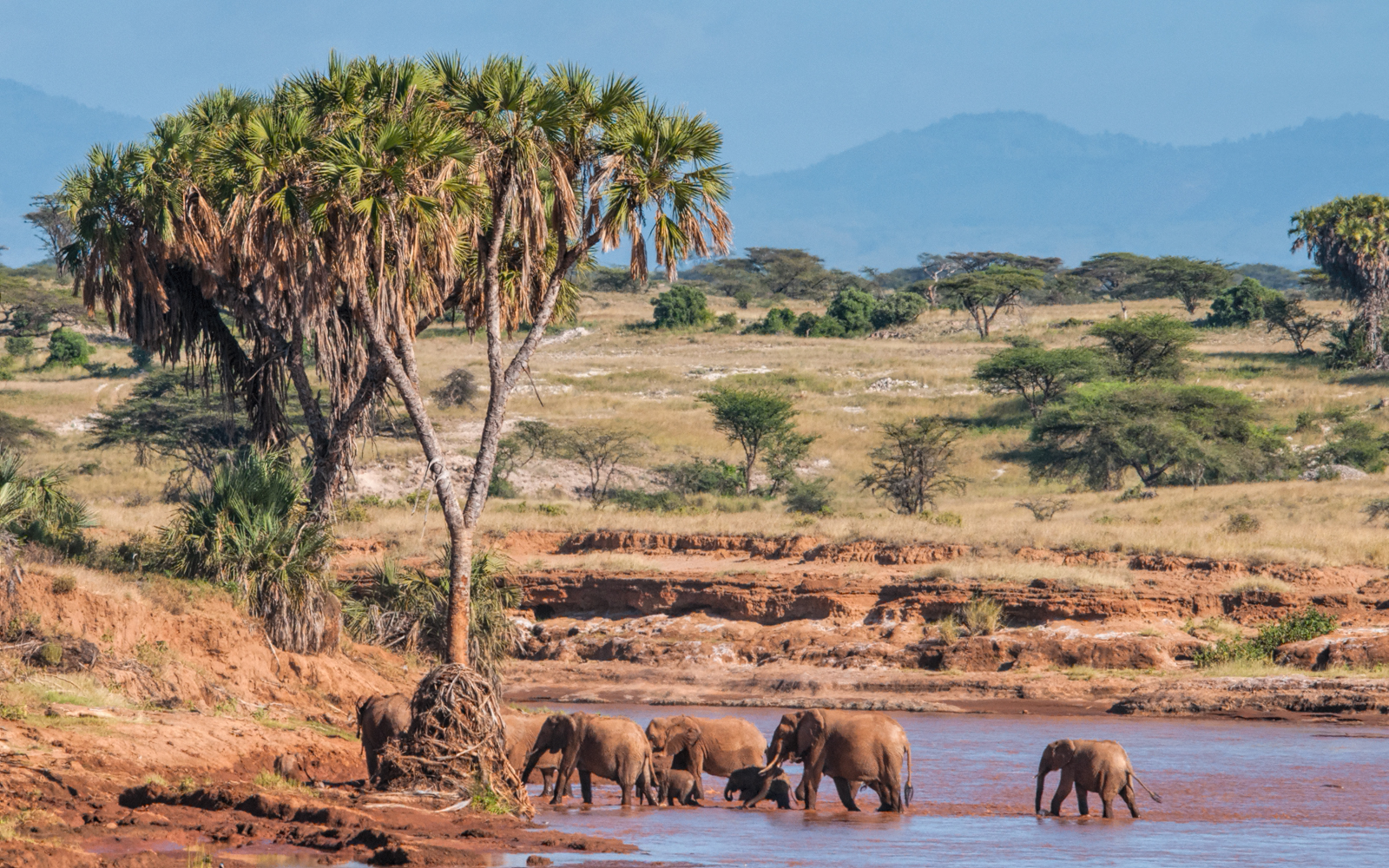 Masai Mara
Amboseli
Samburu
Meru
Lake Nakuru
Laikipia
Tsavo, East & West
Aberdares
Masai Mara
Situated in the Great Rift Valley in the southwest of Kenya, Masai Mara is Kenya's most famous and most popular reserve. It is not a National Park and as such is not administered by the Kenya Wildlife Service (KWS) but by the Narok county council.
The reserve is home to one of Africa's richest concentrations of wildlife, including: elephants, lions, leopards, buffalo, zebras, antelope, wildebeest, hyenas, giraffes, warthogs, gazelles, hartebeests, hippos, crocodiles and others. The park also has the largest concentration of African lions.
Rhino sightings used to be a common occurrence but years of poaching have taken their toll and what rhino remain in the park are very elusive.
Masai Mara is the best place to witness the annual wildebeest migration and some of the most compelling wildlife photography is of wildebeest braving the crocodile infested Mara river to reach the grasslands of the Masai Mara plains.
There is a wide selection of accommodation to choose from both within the park and in the immediate surrounds.
Private Concessions
With such an abundance of wildlife throughout the year the Masai Mara is a very busy park, especially the central areas, with sightings of key species attracting tourist vehicles like flies.
All is not lost though, because bordering the north and west of the Masai Mara itself are a number of private concessions which have been created by purchasing land from local tribes and returning it to a wilderness state. The camps on these concessions are usually quite small and exclusive, and offer splendid game viewing with only vehicles from the camps allowed to do game drives within the concession. In many cases guests see no need to enter the main park at all though of course they can do so at any time.
Amboseli
Samburu
Meru
Lake Nakuru
Laikipia
Tsavo, East & West
Aberdares