Zambia lies at the heart of Africa and its National Parks, fed by rivers and wetlands, offer exceptional wildlife viewing. In particular Zambia has established itself as the premier destination in Africa for walking safaris.
The most popular park in Zambia is South Luangwa, renowned for amazing leopard sightings and its herds of elephant and buffalo. As well as having some stunning lodges, the vast Kafue National Park is ideally suited to mobile camping safaris and the Kafue river is fantastic for birding. It's here that you'll have the best chance of seeing both roan and sable antelope.
Lower Zambezi National Park combines magnificent game viewing with the chance to canoe on the Zambezi whilst Kasanka National Park is home each year to the World's greatest bat migration.
Zambia has international airports at Lusaka and Livingstone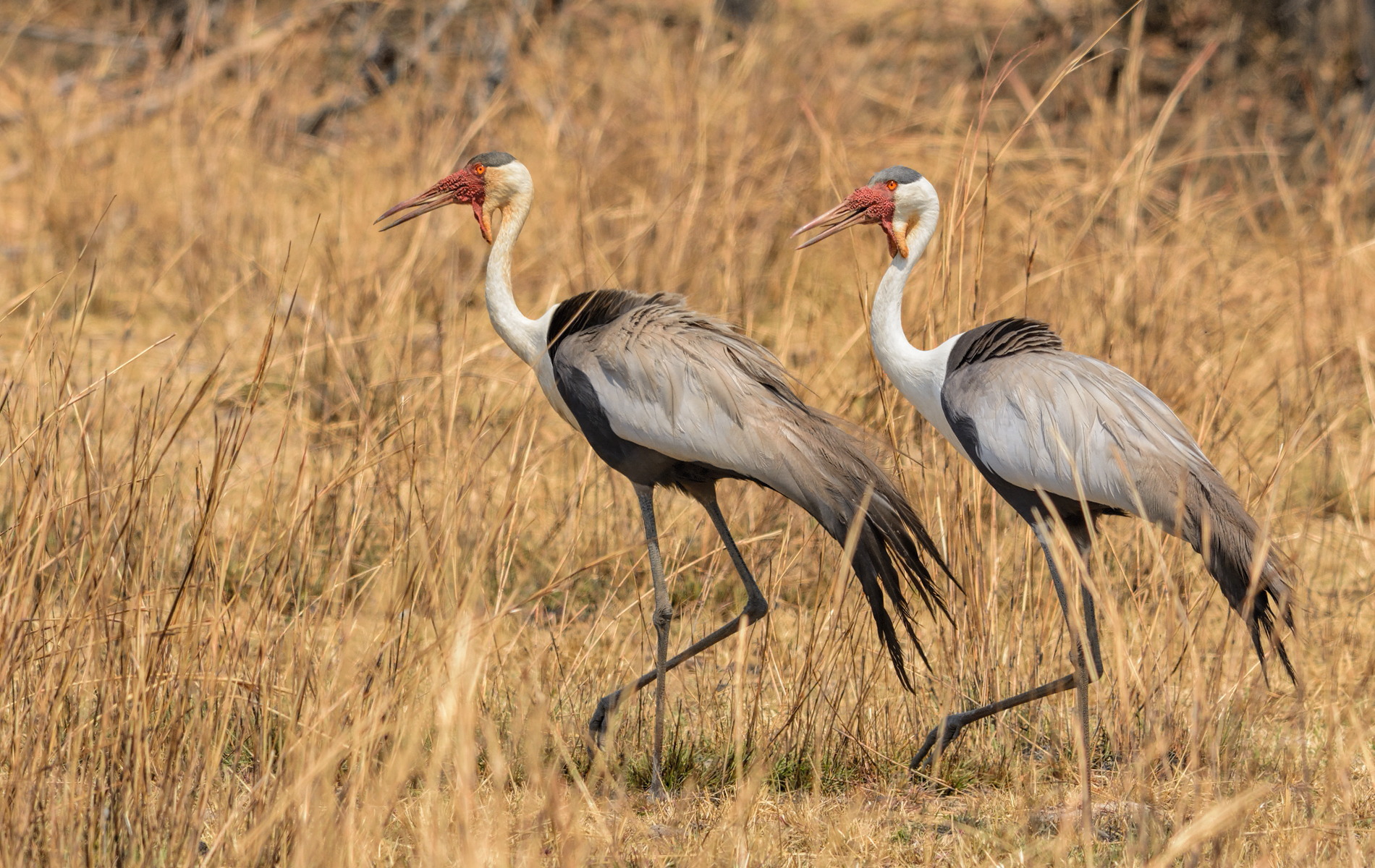 South Luangwa
North Luangwa
Kafue
Lower Zambezi
Victoria Falls
Kasanka
Liuwa Plains
South Luangwa
Experts regard South Luangwa as one of the greatest wildlife sanctuaries in the world, and not without reason. The concentration of animals around the Luangwa River, and its oxbow lagoons, is among the most intense in Africa.
The Luangwa River is the most intact major river system in Africa and is the life-blood of this 9059 km2 Park. The Park hosts a wide variety of wildlife, birds and vegetation. The now famous 'walking safari' originated in this Park and is still one of the finest ways to experience Africa's pristine wilderness first-hand. The changing seasons add to the Park's richness, ranging from; dry, bare bushveld in the winter, to a lush, green wonderland in the summer months. There are 60 different animal species and over 400 different bird species in South Luangwa National Park. The most notable exception is the rhino, sadly poached to extinction.
When to Go
Seasonal changes are very pronounced in Luangwa. The dry season begins in April and intensifies through to October, the hottest month, when game concentrations are at their height. Warm sunny days and chilly nights typify the dry winter months of May to August.
The wet season begins in November as the leaves turn green, and the dry bleak terrain becomes a lush jungle. The rainy season lasts up until the end of March and the migrant birds arrive in droves. Each lodge stays open for as long as access is possible, depending on its location in the area.
North Luangwa
Kafue
Lower Zambezi
Victoria Falls
Kasanka
Liuwa Plains
Recommended lodges & camps
Pioneer Lodge & Camp is an ideal place to stay if you need to be near Lusaka but don't want to be in it!
Only 14 kms (30 minutes) from the International Airport Pioneer makes a restful stop over before, after or during your Zambian safari.
Accommodation comprises chalets of varying standards, including a family cottage that sleeps up to 6 as well as tented accommodation and a campsite.
The bar and restaurant are friendly and informal and a great place to meet fellow travellers and discuss your safari experiences.
The chalets are set within our 25 acres of miombo woodland and are designed to be in-keeping with your African safari.
There is a relaxed, friendly feel to the whole property. You can safely walk around the grounds or within the local area, which is great for birding too.
Located just outside the South Luangwa NP, Wildlife Camp is known for its down-to-earth style and consists of rustic chalets, a secluded en-suite tented camp, a bushcamp for overnight walking safaris and a stunning campsite.
Wildlife Camp is divided into three main parts – the Main Camp (consisting of three choices of permanent lodgings), the Bushcamp and the Campsite. Each have their own appeal, with their own unique atmosphere and views of the beautiful surroundings. 
Set in an area of pristine wilderness, KaingU Safari Lodge offers a magnificent safari experience in the heart of the African bush. The owner-run lodge, with its comfortable accommodation perfectly in balance with the surroundings, is something unexpected in this remote area. The lodge was built with a lot of patience, good taste and an extraordinary sense for detail.
Set on raised individual private wooden decks, each overlooking the Kafue River, KaingU Safari Lodge comprises 6 double Meru-style tents with en-suite bathrooms, indoor showers and an open-air shower. The "Honeymoon-tent" has an additional outside bath. Every tent is additionally roofed with thatch to provide additional cooling and further blend into nature.
As well as game drives into the renowned Kafue NP, one of the highlights at KaingU is taking a boat trip on the river, whether for game viewing or just for a picnic.
Kafue River Lodge is the reward at the end of your journey into the North-Eastern Kafue. Located on a wonderfully secluded  stretch of the Kafue River, the 4 en-suite chalets overlook the river and the sounds of hippo carry clearly across the grounds with the miombo woodland behind camp also playing home to a steady stream of game and birds. 
With just 4 en-suite chalets Kafue River Lodge is delightfully intimate. There are 2 central areas – an open, riverside "fire pit" for starlit dining and early morning coffee and the beautiful main lapa area which is built on a deck over the river offering cool shade and 180 degree river views.
The Busanga Plains is undoubtedly the best place for wildlife viewing in Kafue National Park and Kasonso is located right in the heart of the prime game viewing area.
Kasonso Camp is a simple bush camp. Each tent has an en-suite bathroom with a shower, sink and toilet. 
You can explore the Busanga Plains by morning, afternoon or all day game drives with your specialist Busanga guide. Busanga Plains is renowned for large numbers of red lechwe, but is also well known for the big lions, buffalo, elephant, wildebeest and roan antelope.
Get in touch
If any of our suggestions or itineraries stimulate the travel bug in you and get your feet itching then just drop us an email or give us a call. We look forward to hearing from you.